Getting started with your finances in Canada

Banking, budgeting, and investments
Download the guide
As a newcomer in Canada, you may find the banking and financial ecosystem in Canada to be different from your home country. It's understandable that navigating a financial system you're unfamiliar with might make you anxious, but with the right information you'll be equipped to make the financial decisions that make sense for you and your family.
Arrive's finance guide is designed to provide you with a comprehensive understanding of banking, budgeting and investing in Canada. It details out the process and documents required to open a bank account, along with some useful tips and advice on budgeting for your initial months in Canada. Additionally, it also explains about credit and outlines the steps you can take to build a good credit score. With every aspect of Canadian finances covered, the Arrive finance guide is an incredibly useful resource for any newcomer!
What you'll find inside
How to budget for your life in Canada
Banking basics for newcomers
How to choose a bank
Different types of accounts in Canada
How credit and credit scores work in Canada
Money transfers: Domestic and international
Savings plans in Canada
Investing in Canada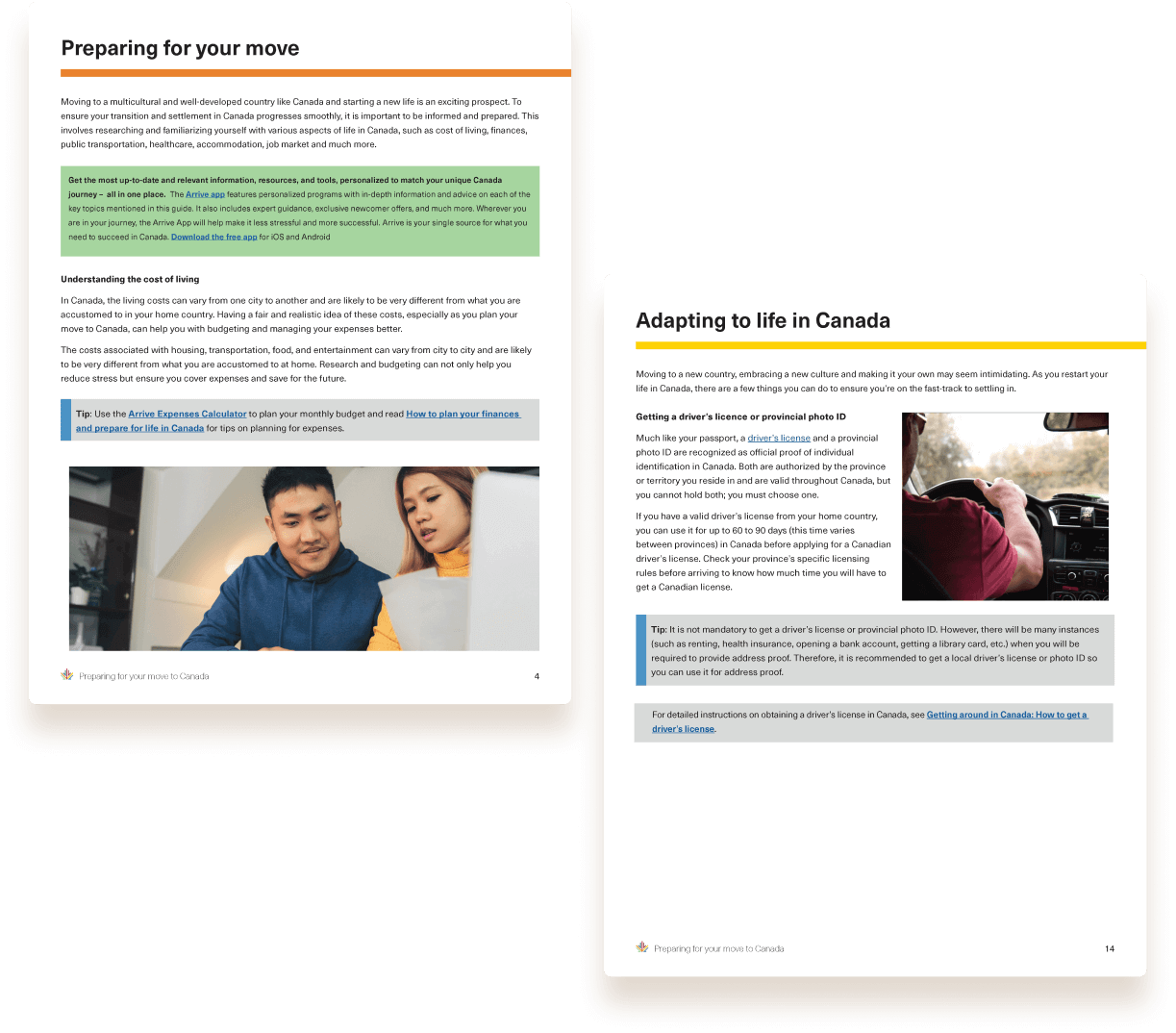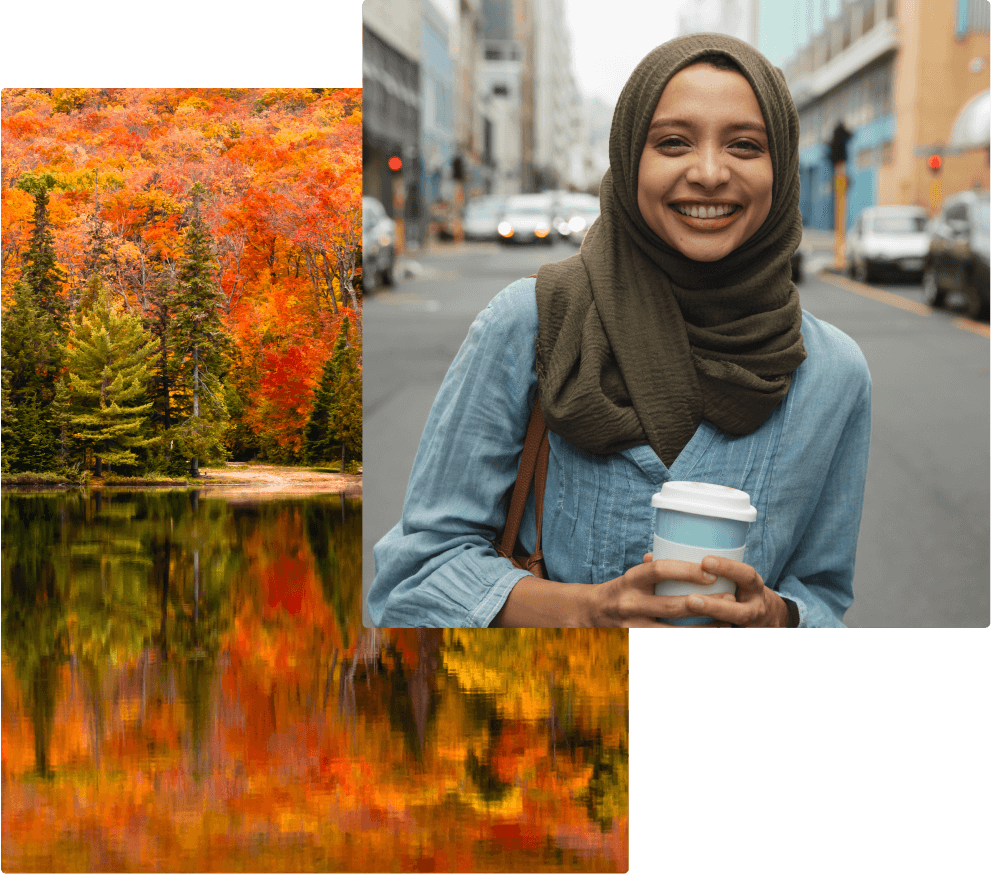 Who is this guide for?
This guide is written for newcomers who are unfamiliar with the Canadian banking and financial ecosystem. If you're looking to build a strong foundation for effectively managing, saving, and investing your money, this guide will help you achieve financial success in Canada.
Build a secure financial foundation for you and your family in Canada
Moving to a multicultural and well-developed country like Canada and starting a new life is an exciting prospect. To ensure your transition and settlement in Canada progresses smoothly, it is important to be informed and prepared – financial literacy included.
Canada's financial ecosystem is made up of banks, credit unions, trusts, and other financial and insurance companies and it is considered to be one of the most sound and safest in the world. According to the Global Competitiveness Report 2019, published by the World Economic Forum, Canada ranked 9th globally for its financial system, showcasing stability and reliability.
Understanding financial products and regulatory agencies in Canada can make you feel overwhelmed. Start with the basics so you can build awareness and a strong foundation to manage your money in Canada.
This finance guide will provide insights, information, advice and tips on some of the key must-know areas in Canadian finances:
Budgeting: In Canada, the costs associated with housing, transportation, food and entertainment can vary from city to city and are likely to be very different from what you are accustomed to at home. To manage these expenses, especially in your early months while you are looking for employment, you've got to plan your finances by creating and sticking to a budget. Learn how to budget for living expenses – especially during your first few months in Canada.
Banking in Canada: Like many other countries, in Canada, you can conduct all your banking and money transfer transactions by walking into a branch, on the phone, or online, through internet banking. Get information on various types of financial institutions, find guidance on choosing a bank and a banking advisor, and understand the process of opening a bank account as a newcomer.
Credit and credit scores: Having a credit history or a credit score is essential for life in Canada. A good credit score can ensure you qualify for better interest rates on mortgages and other loans down the line. To get started with building your credit history, having and using a credit card is essential. Learn about credit in detail, get tips on how to build a good credit history, find information on checking your credit score and how to order a credit report in Canada.
Money transfers: Understand how domestic and international money transfers work and learn about popular channels and platforms to transfer money.
Investing: There are many financial products available to save and invest your money in Canada. Depending on your goals and your appetite for risk, you can choose one or a combination of several of these. Get information on some popular financial products that can help you grow your money.
As you plan your move, familiarizing yourself with the Canadian banking and financial landscape can help provide context to key tasks like opening bank accounts, building credit history, budgeting for living expenses in Canada, borrowing money, and filing taxes. It can help you get started on the right foot and build a secure financial future for you and your family.