With the cold weather, snow-covered trees, and festive lights all around, Canada seems like a magical place during the holiday season. Many Canadians get in the holiday mood right after Halloween by decorating their homes with Christmas trees, various festive ornaments, oversized stockings on the fireplace mantel, and festive figures such as illuminated snowmen, sleighs, and reindeers on the front porch.  
Canada is a multicultural country and although most Canadian holiday traditions may be influenced by European or native/first nation communities, modern-day festivities are an amalgamation of many different cultures, customs and traditions. In this article, we'll cover everything you need to know about celebrating the holiday season in Canada. Read on to learn more about Christmas and Hanukkah and familiarize yourself with some popular holiday traditions.
The holiday season: Christmas and Hanukkah
All about Christmas
Christmas day is celebrated on December 25 globally and is an official holiday in Canada. Christmas has religious significance – it is the anniversary of the birth of Jesus of Nazareth, a spiritual leader whose teachings form the basis of the Christian religion. People around the world celebrate Christmas with traditions and practices that are both religious and secular in nature. Popular traditions include exchanging gifts, decorating Christmas trees, attending the midnight mass (a religious service), sharing meals with friends and family, and waiting for Santa Claus to arrive with gifts. 
Making the most of Boxing Day
Canadians celebrate Boxing Day on December 26; it is a statutory holiday in Ontario and for federally regulated workers across the country. Boxing Day is famous for sales – similar to Black Friday in the U.S. On this day and even during the week, you can be sure to find good deals on clothing, footwear, furniture, electronics, and appliances. Many Canadians leave home early in the morning and brave the cold to line up in long queues at malls or stores to shop for good deals. 
Tip: This year, due to the pandemic, more people are expected to shop online than in-store. So be prepared! Sign up online on various retail store websites to receive sale and discount alerts.
Apart from shopping, the Ice Hockey Federation World Junior hockey championships usually start on December 26. So, for many Canadians, it is customary to watch hockey on television on this day.
Hanukkah – the festival of lights
Hanukkah is often portrayed as the Jewish version of Christmas as both these festivals are celebrated around the same time in the year, but in reality, they are very different. Hanukkah dates back over 2,000 years and is a commemoration of the rededication of the Temple of Jerusalem after the victory of the Maccabees around 165 BCE. Hanukkah is considered a festival of lights: candles are lit for eight nights, families eat foods cooked with oil and exchange presents.
Unlike Christmas, the dates for Hanukkah are not fixed, but they do always fall in December. This year, Hanukkah will begin on the evening of December 10 and end on December 18. Hanukkah lasts for eight days and nine nights, and each night after sunset, family and friends will gather to light a nine-branched candelabra with candles called a hanukkiah (or a Hanukkah Menorah). A candle is lit each night, songs are sung, and prayers are said, after which everyone shares a traditional meal.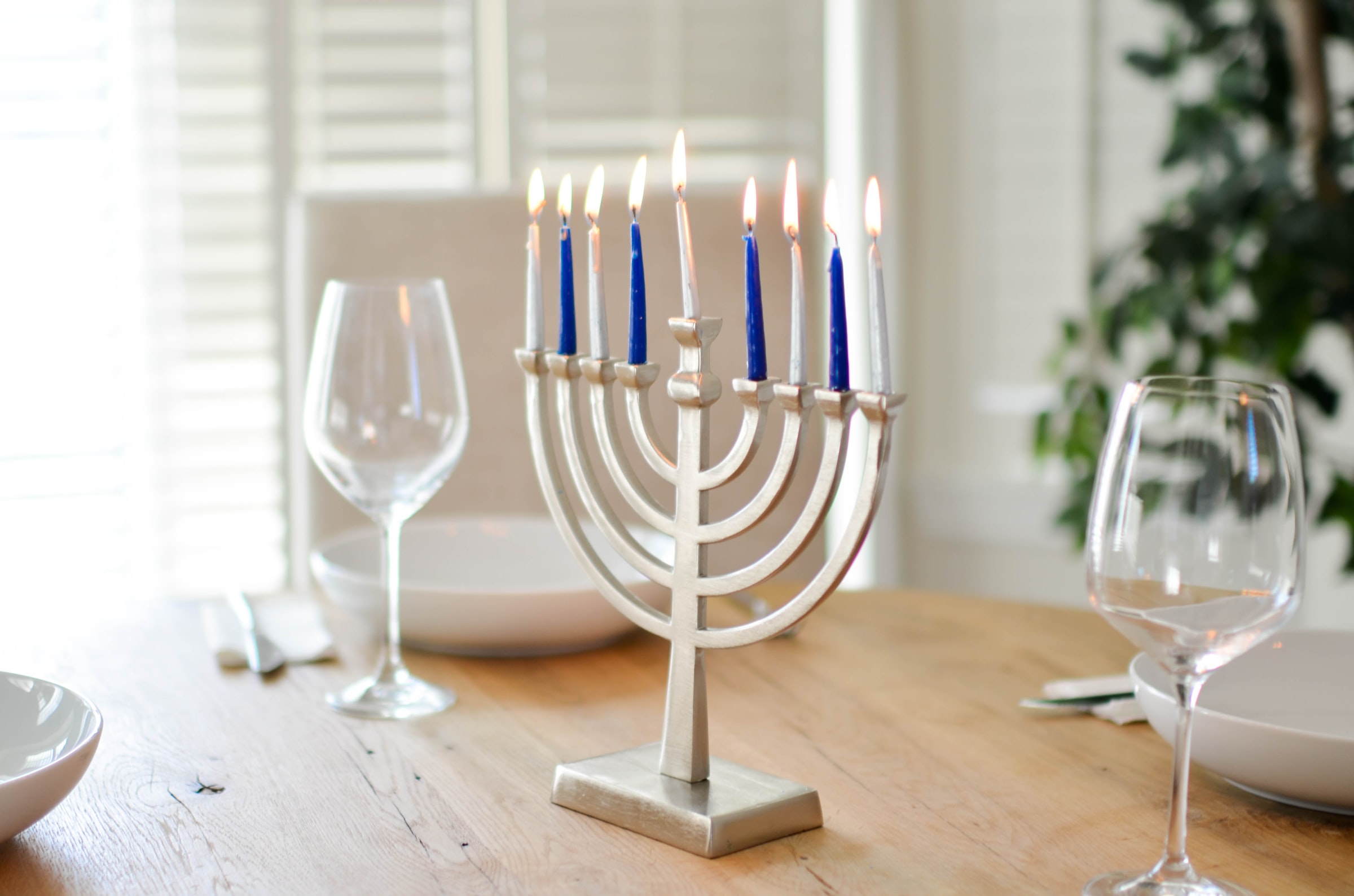 Tips: 

Banks and businesses adjust their operating hours during the holidays. So be sure to check their schedules before visiting in-person. 

Public transportation may operate on a reduced schedule on Christmas Eve, Christmas Day, Boxing Day, and New Year's Day. Do plan your travels in advance to avoid being stuck in the cold for long.
Popular holiday traditions in Canada
There are certain customs and traditions that are synonymous with the holiday season in Canada – some you may have heard of broadly, others might seem new or have a Canadian touch to it. Here's a look at five popular holiday traditions: 
1. Holiday shopping and exchanging gifts
The holiday season is incomplete without shopping and gifts. Exchanging holiday cards and gifts is a tradition in Canada. A fun spin on exchanging gifts is the Secret Santa game. A quick online search will reveal many variations of this game exist. Generally speaking, it is an arrangement where a group of friends or colleagues are randomly assigned a person to whom they give a gift, typically costing no more than a set amount. The identity of the gift giver is kept a secret and isn't revealed.
Another holiday custom is exchanging Christmas crackers as party favours. They are borrowed from the U.K. Christmas traditions. Generally, a cracker is placed next to each plate on the Christmas dinner table. When the two sides of the wrapper are pulled, it makes a small popping sound and a colourful party hat, a toy, or gift, and a festive joke falls out of the cracker.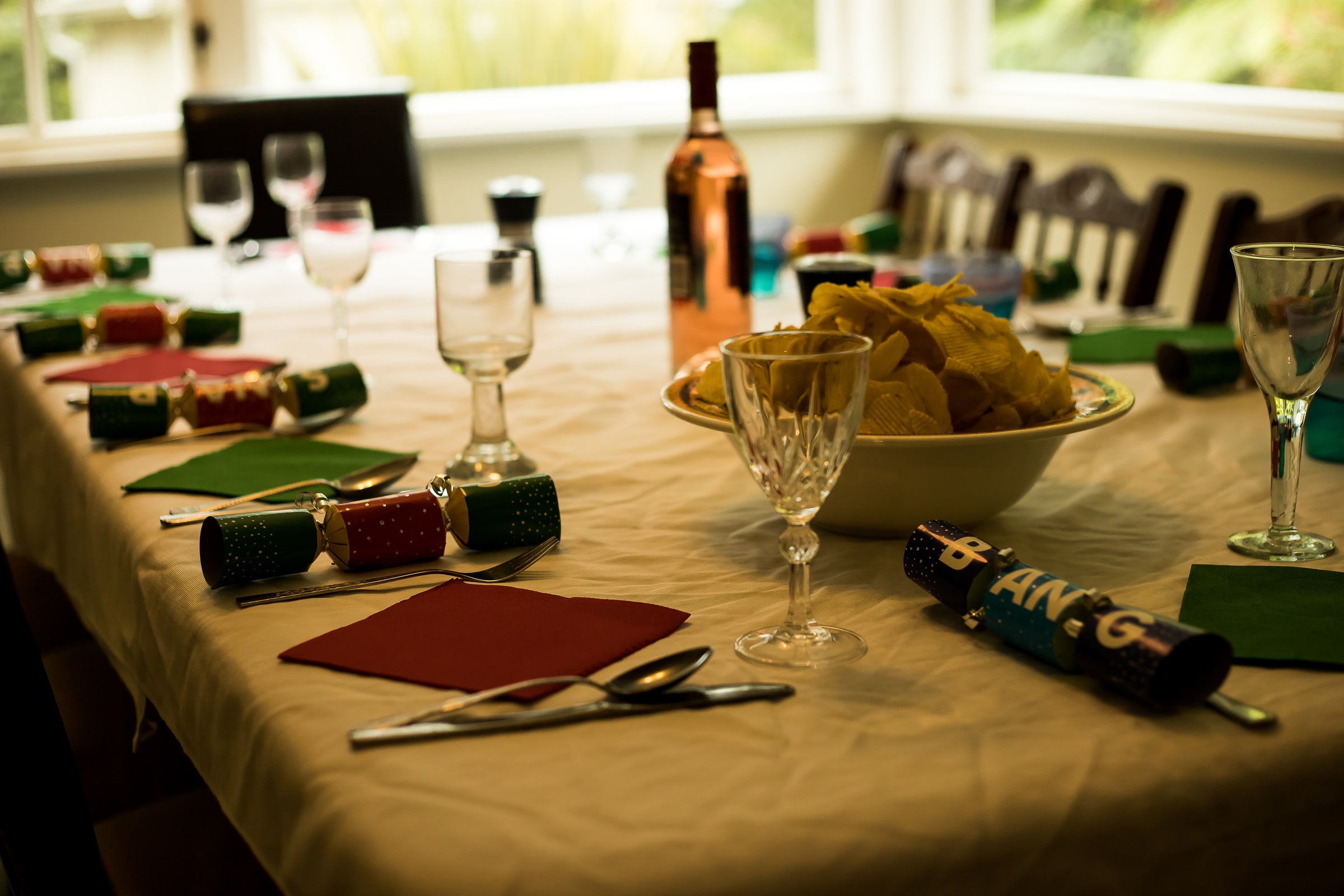 For those celebrating Hanukkah, there's a tradition of giving coins or even bills, called Hanukkah Gelt. If families don't wish to hand over money to children, they have an option of gifting chocolate Hanukkah Gelt. 
Many Canadians open their gifts on Christmas Eve. Some will only open one gift or the gifts from their stockings on Christmas Eve and save others for Christmas Day. 
Tip: On Christmas Day, most retail outlets and services are closed, and some might operate on a holiday schedule. So it's advisable to get your grocery, finish your errands, and get your holiday shopping done in advance.
2. Decorating the Christmas tree
Christmas trees are usually evergreen, the only trees that are still green by the time the winter has arrived. The most popular Christmas trees in Canada fall into the pine, fir, or spruce families. These are not only supplied locally but are also exported. The Christmas tree is a key physical symbol of Christmas worldwide. It signifies life, longevity, light in the darkest time, and magical powers during the deepest winter. 
Most families in Canada will set up a Christmas tree at home and decorate it with various ornaments such as garlands, baubles, tinsel, and candy canes. An angel or star might be placed at the top of the tree to represent the Angel Gabriel or the Star of Bethlehem, respectively. Edible items such as gingerbread, chocolate and other sweets are also popular and are tied to or hung from the tree's branches with ribbons. Gifts are placed at the foot of the Christmas tree.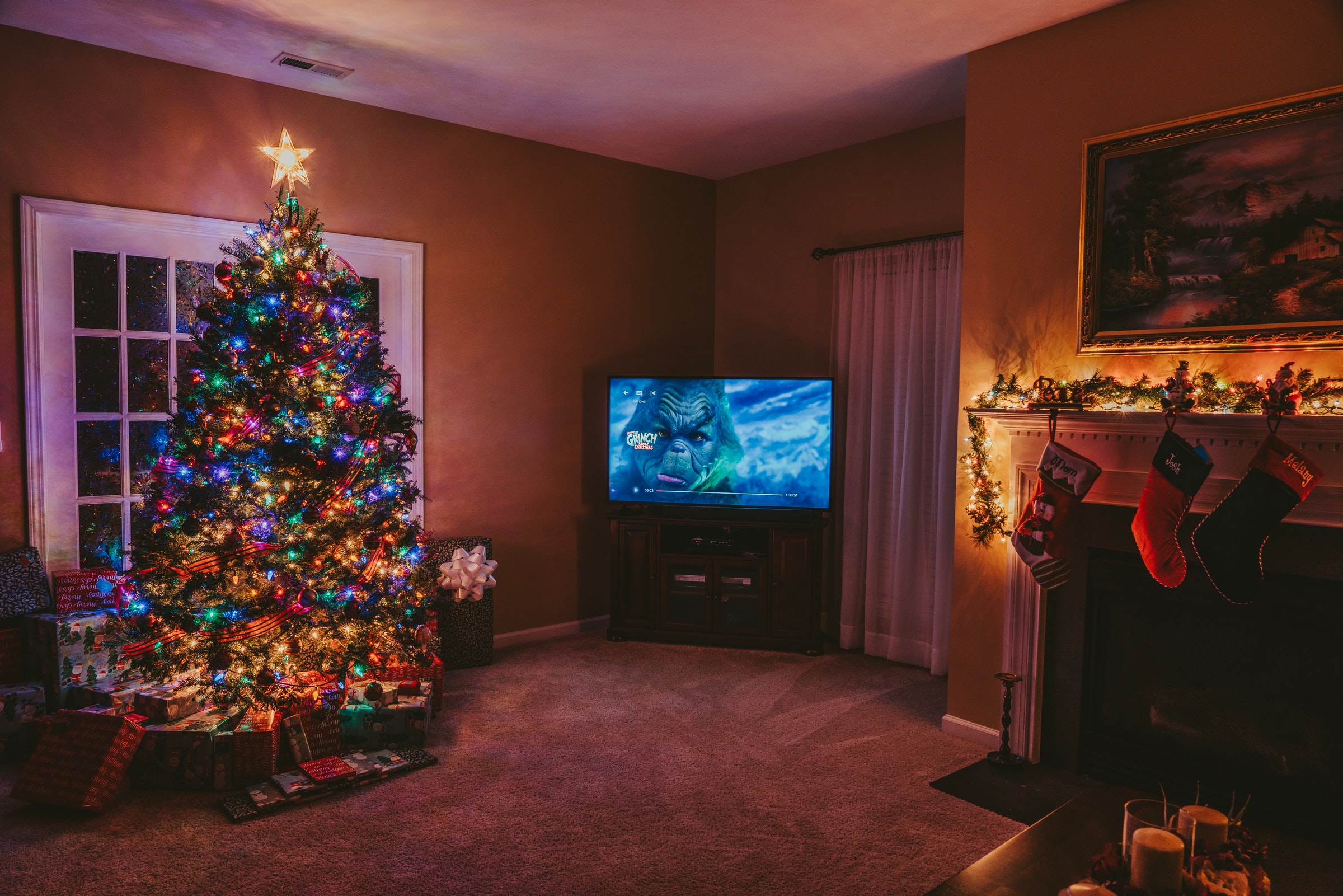 Fun Fact: The province of Nova Scotia is famous for its fir and pine Christmas trees. One Canadian tradition is to send the biggest and best fir tree from Nova Scotia to Boston, U.S., as a token of gratitude for their assistance provided after the 1917 Halifax Explosion. The tree is placed in the Boston Common and then lit during a ceremony to begin the Christmas season.
3. Relishing holiday food
Canadians celebrate Christmas with special meals, including eggnog, roast turkey, seasonal vegetables, mashed potatoes, and gravy. Traditional Christmas desserts are reminiscent of U.K. classics like Christmas plum puddings and mincemeat tarts. A rich fruit Christmas cake is also a Christmas favourite.
Canada is a melting pot of many cultures, and many have their own traditional Christmas foods that they indulge in during the holidays. Canadian Ukrainian families, for instance, will have their traditional 12 meal dishes for Christmas. Some French families are known to attend the midnight mass and then have a huge feast or party on Christmas Eve called a Réveillon that goes on into the early hours of Christmas morning. The traditional Christmas meal for people residing in Quebec is a stew called ragoût aux pattes de cochons made from pigs feet. However, many people now have a ourtière, a meat pie made from venison (or pork or beef).
Christmas cookie-baking parties among Canadian families are very common. Each family uses their own recipe to bake the cookies and then exchanges them with other families. Gingerbread people and houses are also holiday favourites, along with cheese straws. At the end of the party, each family goes home with a variety of different cookies to enjoy over the Christmas season.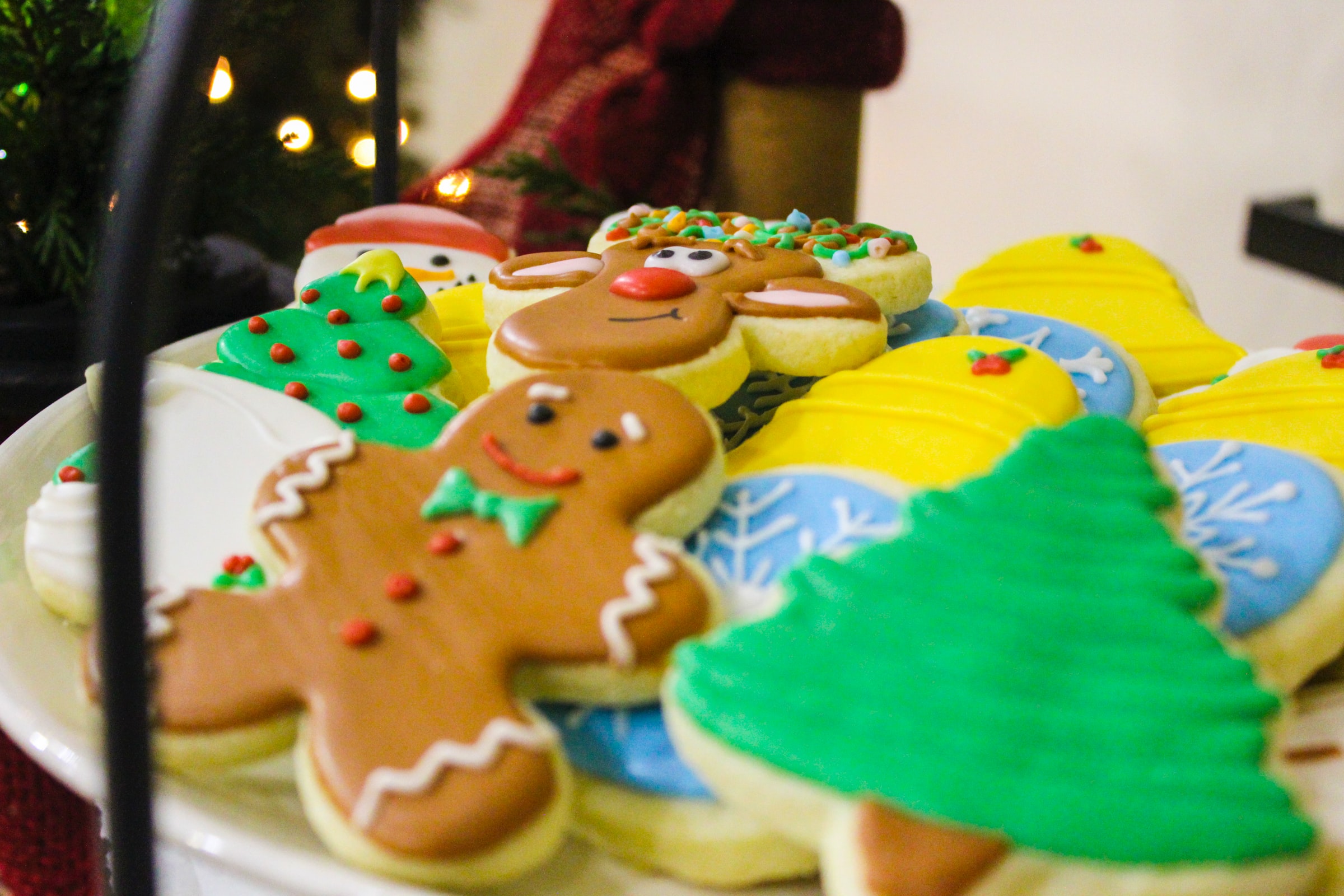 Those celebrating Hanukkah will prepare a Hanukkah feast, which includes potato latkes (pronounced as lot-kuh) and crispy potato pancakes, served with applesauce or sour cream. Jelly doughnuts are also a popular dessert.
In some provinces, the Inuit (natives or First Nations indigenous people of Canada) celebrate Sinck Tuck. This celebration consists of dancing and gift exchanging; it is linked to their winter solstice celebration. Their meals include caribou, raw fish, seal, and other foods that are native to the area.
4. Attending holiday events and parades
The holiday season is one of the most festive times of the year in Canada. Christmas parades, light shows, and other festive markets are popular holiday attractions in various cities across the nation.
Christmas parades are held in November and December. Some are massive-scale parades and are very well-known in Canada, while others are organized on a smaller scale and are more local. For example, Toronto's Santa Claus Parade is one of the oldest and largest Santa parades in the world. This large-scale event consists of over 25 animated floats, various marching bands, and over 2000 people and is broadcast on television globally. Similarly, Vancouver has the Rogers Santa Claus Parade that many people attend. 
Lights festivals are also popular. Some of the popular ones are the Winter Festival of Lights at Niagara Falls, the VanDusen Festival of Light in Vancouver, and the Aurora Winter Festival held in Vancouver and Toronto. 
Tips:

Check local listings to stay up-to-date on the city- and province-specific light festivals, parades, and Christmas markets.

Dress warm and take precautions for cold weather. If you live on the west coast, be prepared for a rainy climate.
Note:
Many events are being postponed, cancelled, or moved virtually due to the pandemic. Do check public health announcements and provincial guidelines before visiting.
5. Giving back to the community
Giving back and volunteering is a way of life in Canada and is usually well-regarded and valued in Canadian society. Many Canadians join in the holiday spirit by giving back in cash or kind or both. According to Statistics Canada, in 2018, over 12.7 million people (41 per cent of Canadians aged 15 and older) volunteered for charities, non-profits and community organizations. With regards to donations, there's a sharp increase in giving around the holiday season, with approximately 30 per cent of donations taking place in December.
GivingTuesday is a global movement dedicated to giving and volunteering. It is very popular in Canada and takes place each year after Black Friday and Cyber Monday. On this day, charities, companies, communities, and individuals come together to rally for their favourite causes. 
Tip: Volunteering is not only a good way to adapt to local culture, but it can also help you build your network, find a mentor, and earn Canadian experience. To discover the importance of volunteering in Canada, and learn how to find relevant opportunities, read The benefits of volunteering as a newcomer in Canada.
6. Ringing in the new year
Many Canadians often end the holiday season on a high note – with drinks and parties on New Year's Eve, which traditionally run until midnight or even later. As the clock strikes 12, everyone loudly counts down the final few seconds, then kisses their romantic partner — or in some cases, just a person of the opposite sex who happens to be next to them.
On the first day of the new year, some people get together for a leisurely breakfast or brunch with friends or family while others spend the day relaxing.
A popular New Year's Day tradition in Canada is the polar bear swim, which involves plunging into freezing waters in the name of charity. The event started in Vancouver in the early 1900s, and today takes place across the nation, inviting brave souls to wear crazy get-ups and jump into ice-cold water. Proceeds from the event are donated to a number of local and national charities.
Canada has a large and growing Asian community that celebrates the Lunar New Year (also known as the Chinese New Year), which is a six-day event from January 28 to February 2. Traditional events include Asian cultural parades and food. 
The traditions and customs outlined in this article are just some of the popular ones that are helpful in conveying what Christmas is like in Canada. Get in the festive mood by trying out some local holiday recipes and watching parades. Reach out, connect with other newcomers, and explore different holiday traditions. Learning about and immersing yourself in the local culture will help you quickly adapt to Canadian life!  
Get the most up-to-date and relevant information, resources, and tools, personalized to match your unique Canada journey – all in one place.