You may have heard that Canada has a hidden job market. This hidden job market refers to positions that are filled without the employer advertising them publicly. It is said that as much as 65-85 per cent of the jobs are not posted online. This is why building your network is crucial – and LinkedIn is an excellent tool to get you started on your job search journey in Canada. 
Whether you're looking to start a business or find a job, using LinkedIn helps you highlight your experience and skills while also showcasing recommendations from colleagues. In this article, we will share some helpful tips and advice to help you optimize your LinkedIn profile and build your professional network strategically. 
Tips to optimize your LinkedIn profile for job search
1. Treat your LinkedIn profile differently from your resume
Resumes are typically customized to a specific position you are applying for. Your LinkedIn profile, on the other hand, is universal and speaks to not just one, but all potential employers. Therefore, as you complete the information on your profile, keep the summary generic and elaborate on your skills, projects, interests, and certifications in relevant sections. Adding volunteer experience, recommendations, and endorsements can also be beneficial. 
2. Use a professional headshot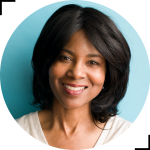 Members with profile photos receive up to 21x more views and 9x more connection requests. An ideal headshot for LinkedIn should:
Not have a distracting background,

Feature your face in the majority of your frame, and

Reflect a smile and a friendly expression.
3. Write a compelling headline
Your headline is an opportunity to show who you are – not just what you do. While writing a headline, consider: 
If this is the only thing someone sees, what does it say about you?

Does it represent your professional brand and show why you are unique?

Does it capture what a recruiter would care about?
4. Craft an engaging professional summary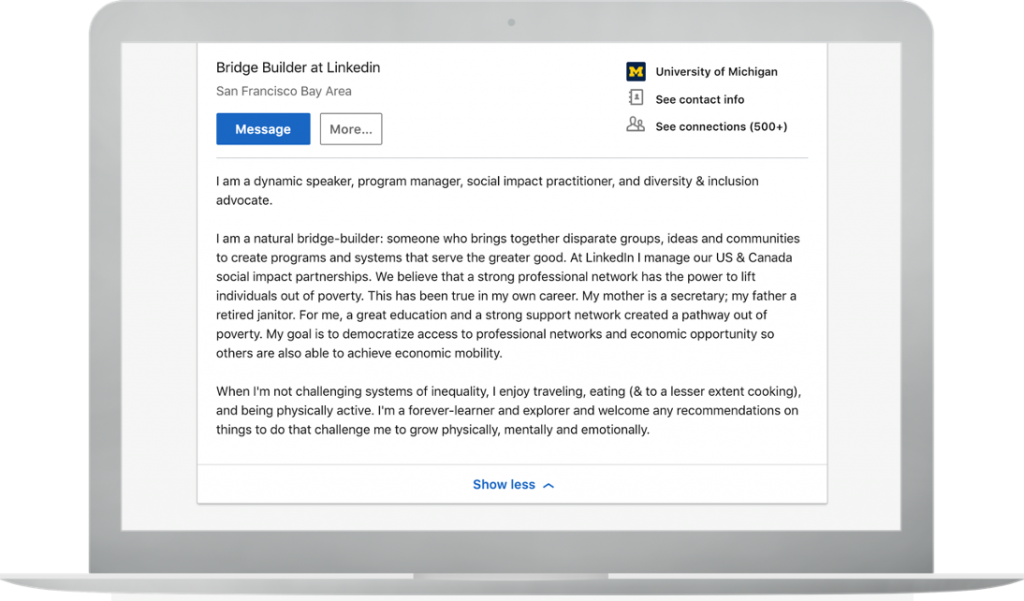 The summary section on your profile is the best place for you to communicate your professional brand and put your own spin on your experience. It is recommended you include:
One or two sentences about who you are, 

Three to five sentences about your experience, top skills and key passions, and

One or two sentences about your future goals and how other members can engage with you.
Tip: Be sure to include a summary of at least 40 words to show up in the search results of other members.
5. Leverage the advanced search filters while finding new connections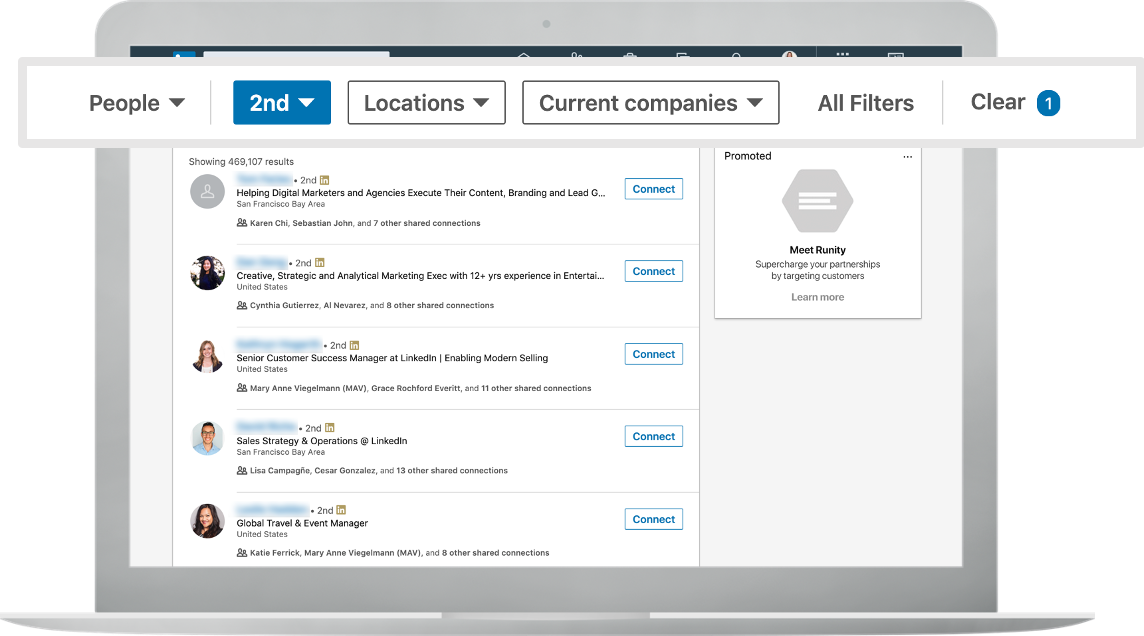 Use the search bar in the top navigation to find new connections by their name, current or previous company, location, and general keywords related to their title or role. You can also search for specific companies and check who in your network can connect you with someone at that company. 
6. Customize your invitation requests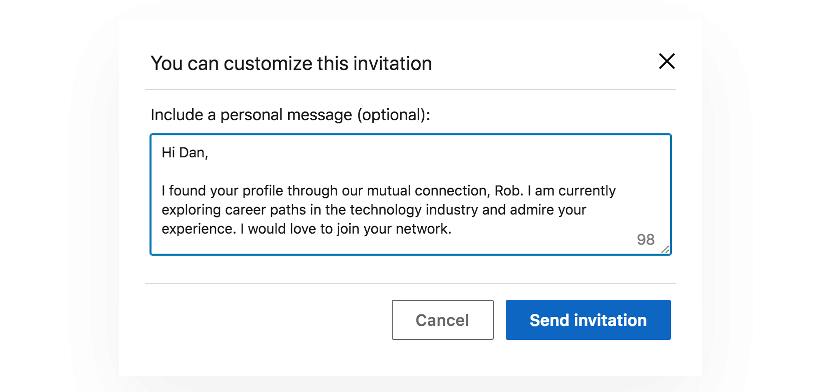 On LinkedIn, you can customize your invitation request to explain why you are interested in adding someone to your network. Most LinkedIn members are usually responsive and willing to help. However, do remember to establish a "warm" connection before you ask for a job referral. Get started by messaging your contacts to learn more about their career journey through an informational interview or coffee chat.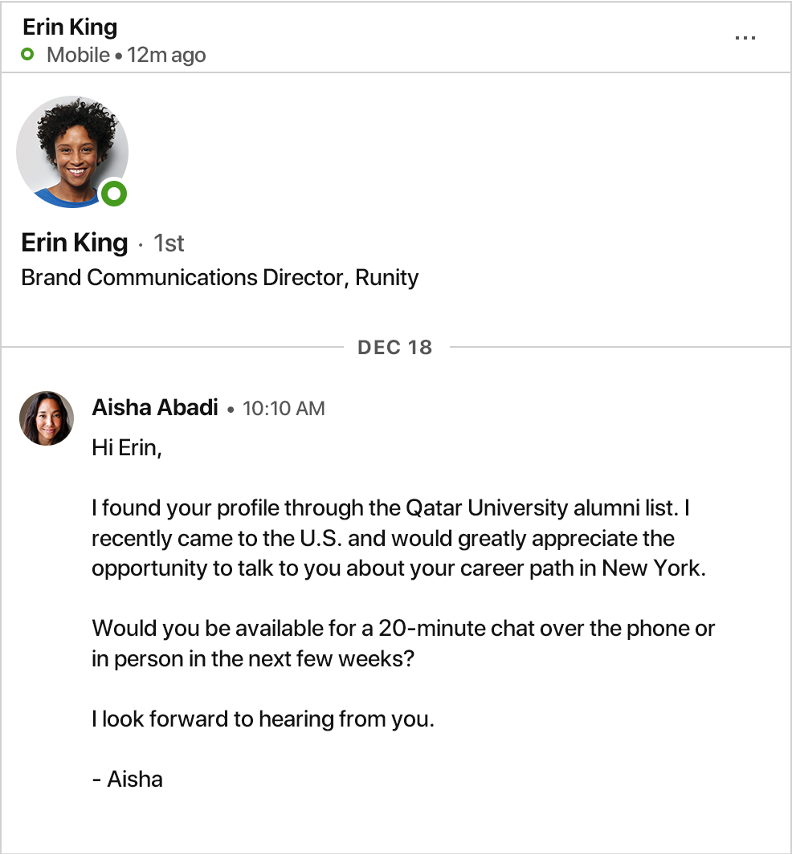 Tips:

While personalizing your connection invite, you can include brief information about who you are, how you came across their profile, and how they can help you.

After an informational interview or coffee chat, professionals may also consider you for future job openings they learn of.
7. Be active on LinkedIn
Message your connections, ask for informational interviews, request referrals and recommendations, and engage with the content that's shared. Post, react, and share things that people in your network will care about – this will help you get noticed by other professionals on LinkedIn. You can also join groups and exchange insights with others from your industry.
Tips:

If you don't know the person you're messaging in real life, clearly explain why you are reaching out

While requesting job referrals from (warm) connections, be sure to include: 

Why you are interested in the specific role, and 

Show your appreciation for your connection's consideration.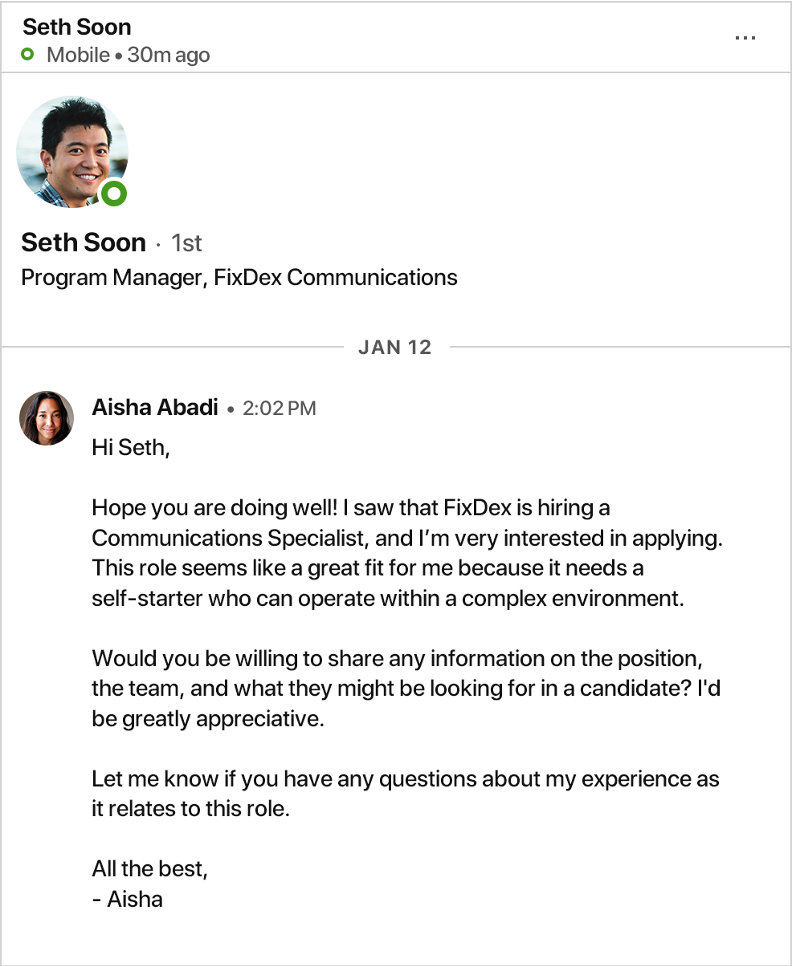 8. Request recommendations from current or former managers and colleagues
Recommendations on LinkedIn are like references from people in your network. You can request recommendations from your current or former managers, colleagues, mentors, advisors, and clients.
Tip: Even if your LinkedIn connections do not specifically request it, you can show your support by endorsing and recommend them for their skills and expertise – this will help nurture the relationship.
9. Follow companies and use job search filters and alerts to find relevant opportunities
On LinkedIn, you can "follow" companies that interest you and use a combination of keywords and filters to set job alerts and have them emailed to your inbox periodically. 
LinkedIn's search filters allow you to find jobs by keywords, job title, company name, work location, job function, experience level, and date posted. 
Tips:

Turn on the #

OpenToWork

in your profile setting to let employers know you are actively searching and available for a new job.

To receive the best job recommendations, keep your profile up-to-date with work experience, skills, and location information.

Recruiters on LinkedIn can filter specifically for candidates who have engaged with their company page – this is an easy way to stand out from the crowd so be sure to interact with the content on company pages.

When following company pages, check out the Life section to learn more about the company's culture, values, and professional development opportunities.
10. Apply actively and focus on recent job postings
Use the "Easy Apply" or "Apply on company website" button to quickly apply for a job you want.
Stay on top of your job search by using the LinkedIn mobile app to find and apply for new jobs, anywhere, anytime.
Tip: Applicants who apply to jobs within the first three days of posting are 13 per cent more likely to get the job.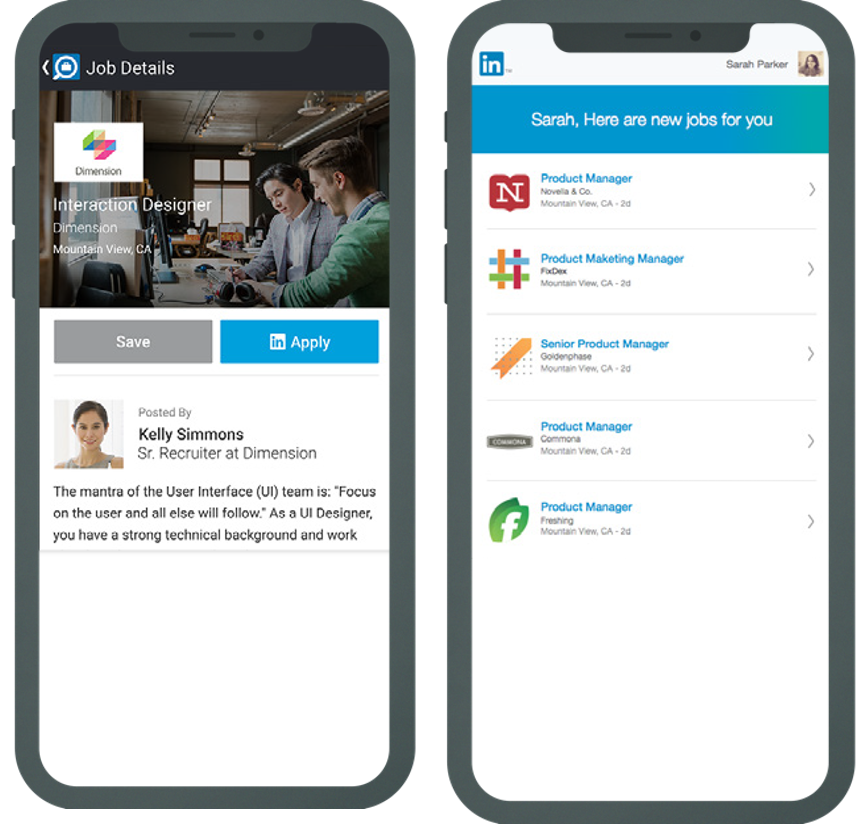 As you begin your job search journey in Canada, refining your profile and staying active on LinkedIn will not only take you a few steps closer to securing your desired role but also get you noticed by potential recruiters and employers.