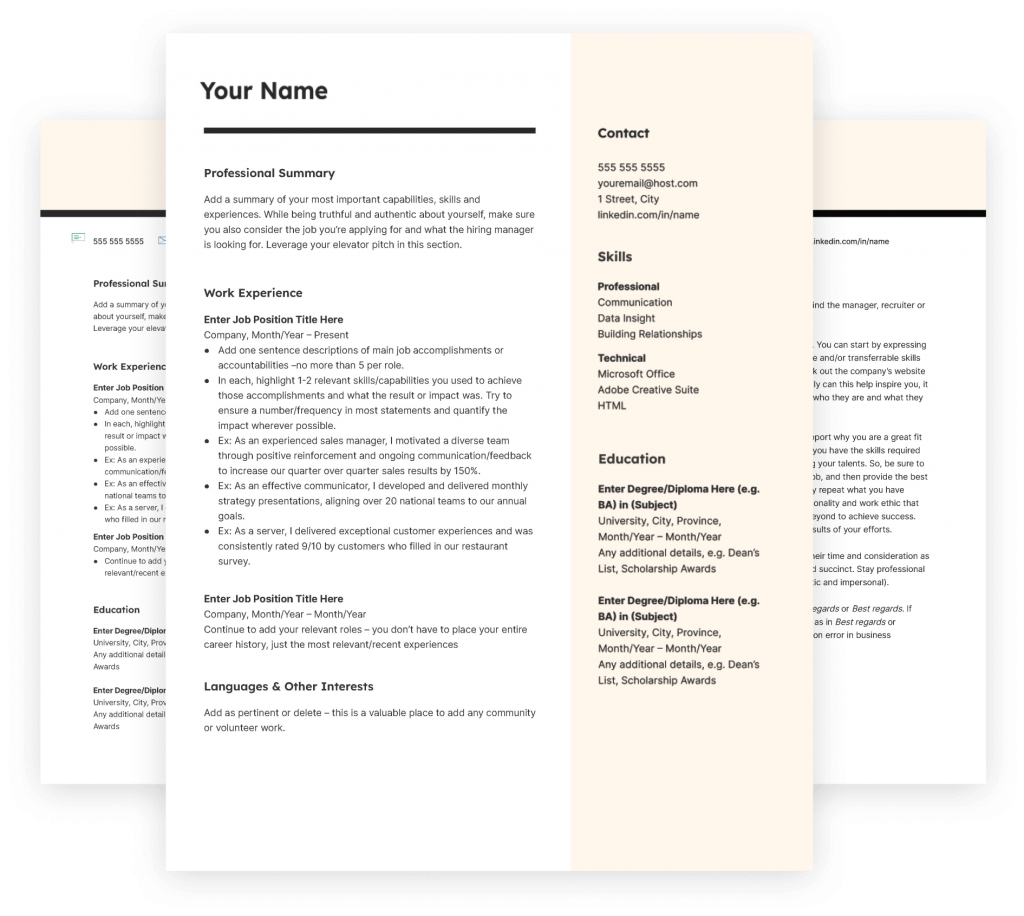 Download Canadian Resume Templates
Why do I need a Canadian Resume?
As a newcomer, finding a job in Canada is usually a top priority. The first step for your job search is to have a resume and a cover letter that you can share with potential employers or networking contacts. Resume formats from other countries will not necessarily work in the Canadian job market. On the other hand, a good Canadian-style resume will help you:
Pass the Applicant Tracking Systems (ATS) that many Canadian employers use
Demonstrate your understanding of the Canadian job market
Highlight your strengths and professional achievements,
Position you as an ideal candidate for the role.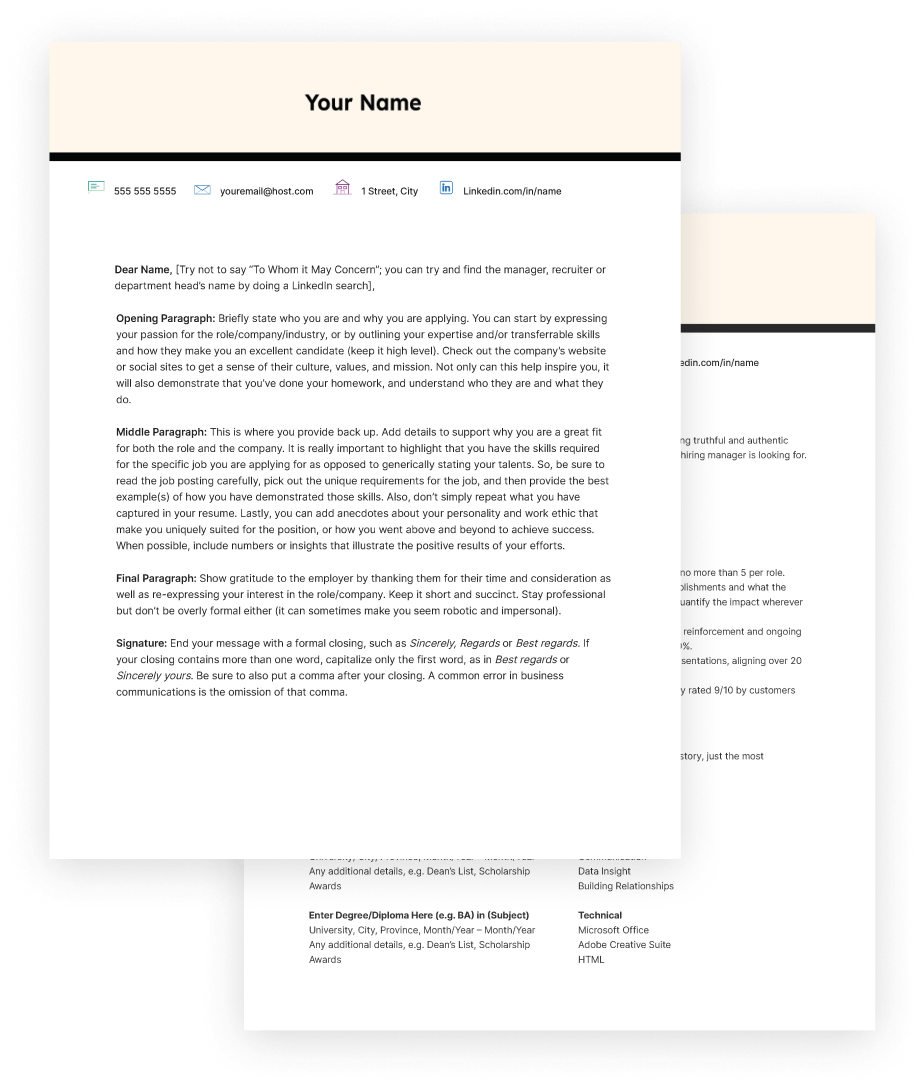 Who are these templates for?
These free resume templates are for newcomers who are looking for a job in Canada. Whether you're just starting your career in Canada, re-entering the job market after a break, or exploring full-time job opportunities in a new industry, these free Canadian resume formats will lay a strong foundation for your job search.
How to create an impressive Canadian resume
An impressive Canadian resume must showcase your unique qualities and strengths that make you a good fit for the job. To do this, your resume should be concise, readable, distraction-free, and rich in keywords that match the job description.
With the right resume format, you can draw recruiters' attention to the strengths of your application, such as your stellar experience, skillset, and more. You can also minimize the visibility of weaknesses, such as employment gaps or lack of industry experience.
Unsure about which resume template is right for you? Download the Canadian resume format that best matches your experience level:
Experienced professional with no major employment gaps, looking for a job in the same industry – choose the reverse chronological resume template
Recent graduate OR looking to switch career fields – the functional resume may be the best fit
Professional with limited experience, multiple short-term work stints, or significant work gaps – your may want to use the combination or hybrid resume.
For more tips and best practices on crafting a resume that will help you land a job in Canada, read our articles on Canadian resumes and cover letters and 10 resume mistakes to avoid while looking for a job in Canada.