​​Summer in Canada brings an array of fun activities for newcomer children to experience during their well-deserved break from school. From summer camps to picnics at the park, playing sports to visiting attractions, with a little planning, you can ensure your children enjoy summer days packed with fun, friends and family, and learning opportunities that build skills and memories they'll treasure for life.
Immersing newcomer kids in summer activities is important; it helps them adapt to their new home, improve their language skills, build friendships with kids who have similar interests, develop new skills, spend quality time with family, and learn about Canadian culture. 
Traditional Canadian summers are all about the outdoors, and can introduce newcomer kids to many activities not available throughout the cold snowy winter. But there's much to do indoors, as well. Many children participate in indoor camps that provide a variety of options to match your child's interests and your family's priorities, values, and budget. Many activities are family-oriented, and as newcomer parents, you can benefit from these summer activities as well!
15 summer activities for newcomer children
The summer season in Canada lasts from early June to late August. The school year officially ends by the last week of June and resumes in early September. Summer camps and activities for school-age kids begin in the first week of July and last until the final week of August.
Does that mean your kids need to be scheduled all summer long? Not at all. Some kids participate in various camps all summer long (especially if the parents work and kids cannot stay home alone), but many Canadian summer activities are simply about getting outside, spending time with family and friends, and going on excursions. What's important is that newcomer parents find the right balance between their kids' interests and their family situation.
Here we've compiled 15 great summer activities for children to make the most of Canada's beautiful summers.   
1. Attend summer camps
Summer camps are popular across Canada. From traditional sleepover camps in the woods to day camps at local community centres, there are plenty of options. Participating in summer camps is a wonderful way for newcomer children to meet other kids with similar interests and learn new skills in a fun, supportive learning environment led by camp counselors. 
You can find privately run day camps at churches, private schools, and local organizations. Most cities and towns run excellent day camps, as well. The City of Toronto's Summer CampTO offers a range of theme-based camps including photography, tennis, dance, arts and nature, and adventure. Your local YMCA also offers indoor and outdoor camps. Most camps, particularly those offered by your city, can fill up very quickly, so be prepared to enrol as soon as registration opens, which can be as early as February or March. Summer camps costs typically range from $100 to $500 per week but some camps have bursaries, so it's worth inquiring about such options if cost is a barrier.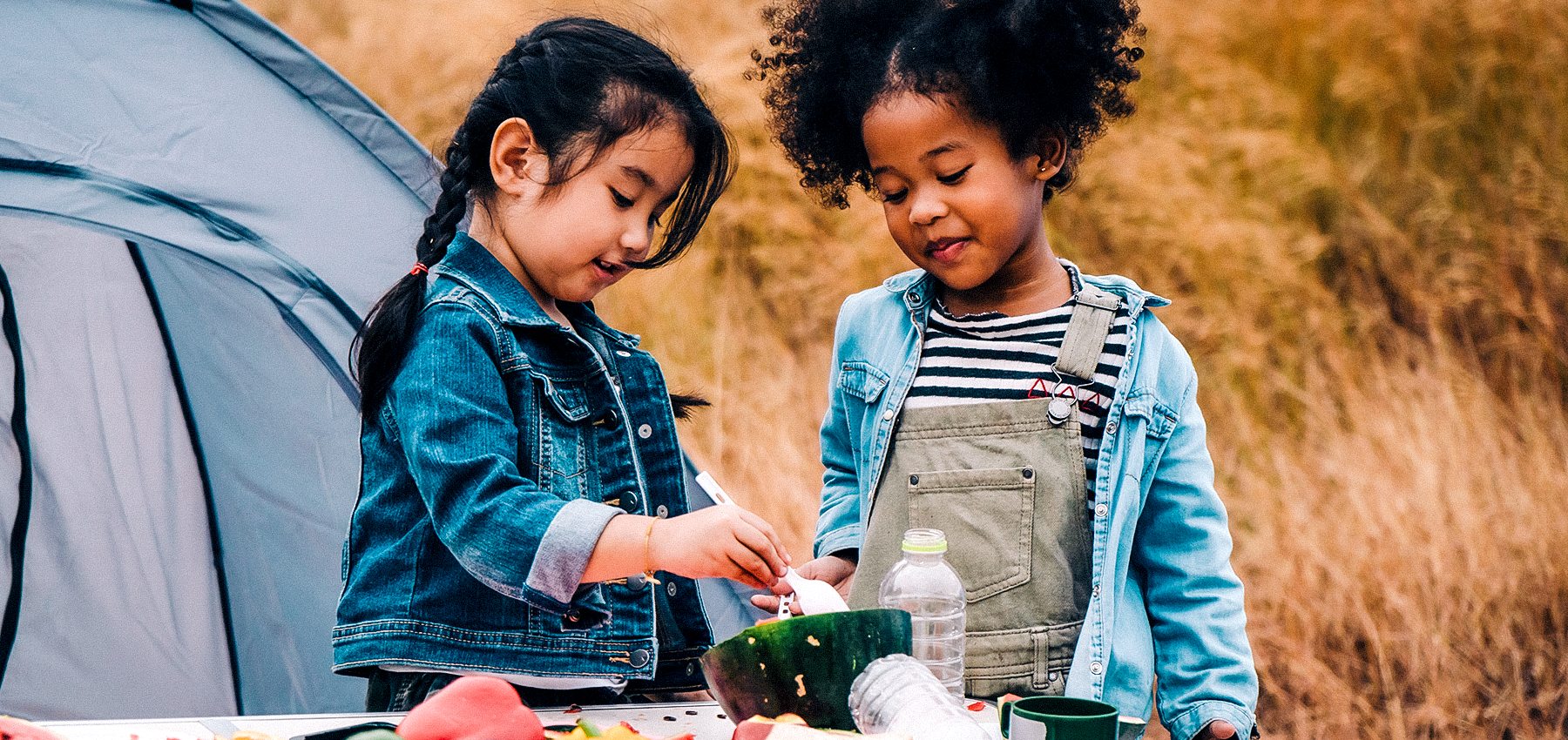 2. Explore nearby provincial and national parks
Beautiful provincial and national parks are open year-round across Canada and, during the summer months, they're popular camping destinations. As a newcomer family, visiting the parks is an ideal way to experience Canada's natural beauty. Activities in these parks typically include hiking, canoeing, swimming, fishing, nature tours, and more (activities vary by park). Such trips can be educational for your kids (and parents, too). You can teach your children about plants and wildlife, or help them pick up wilderness skills like pitching a tent and building a fire. You can choose to book a campsite for a few days or visit with a day pass. Look for annual or seasonal passes offered for your local provincial parks. Parks Canada offers a Discovery Pass that covers entry into all national parks for one year. Campsite bookings fill up very quickly, so be sure to book well in advance of your preferred camping dates.
3. Keep learning at educational camps
Newcomer kids can continue their academic learning throughout the summer. Some school districts, as well as private schools, offer summer school programs that teach English language skills, which can be beneficial for newcomer children who need help mastering the language. However, summer school options for literacy and math are more readily available for high school-age kids than elementary school-age kids. Alternatively, many privately-run educational camps offer a fun learning environment for children to build STEM-based skills (Science, Technology, Engineering and Math).
4. Try out a new sport
With the warm weather comes a slew of outdoor sports for newcomer children to learn and take part in. Most cities and towns offer kids' leagues for team sports. Registration for team sports such as baseball, lacrosse, soccer, and rugby typically opens before summer begins. Children can also enrol in programs that teach sports without having to join a team, such as tennis or golf or riding a bike. Summer is also a great time to play sports that are popular in your home country, such as cricket or kite flying, as a way of keeping in touch with your cultural roots.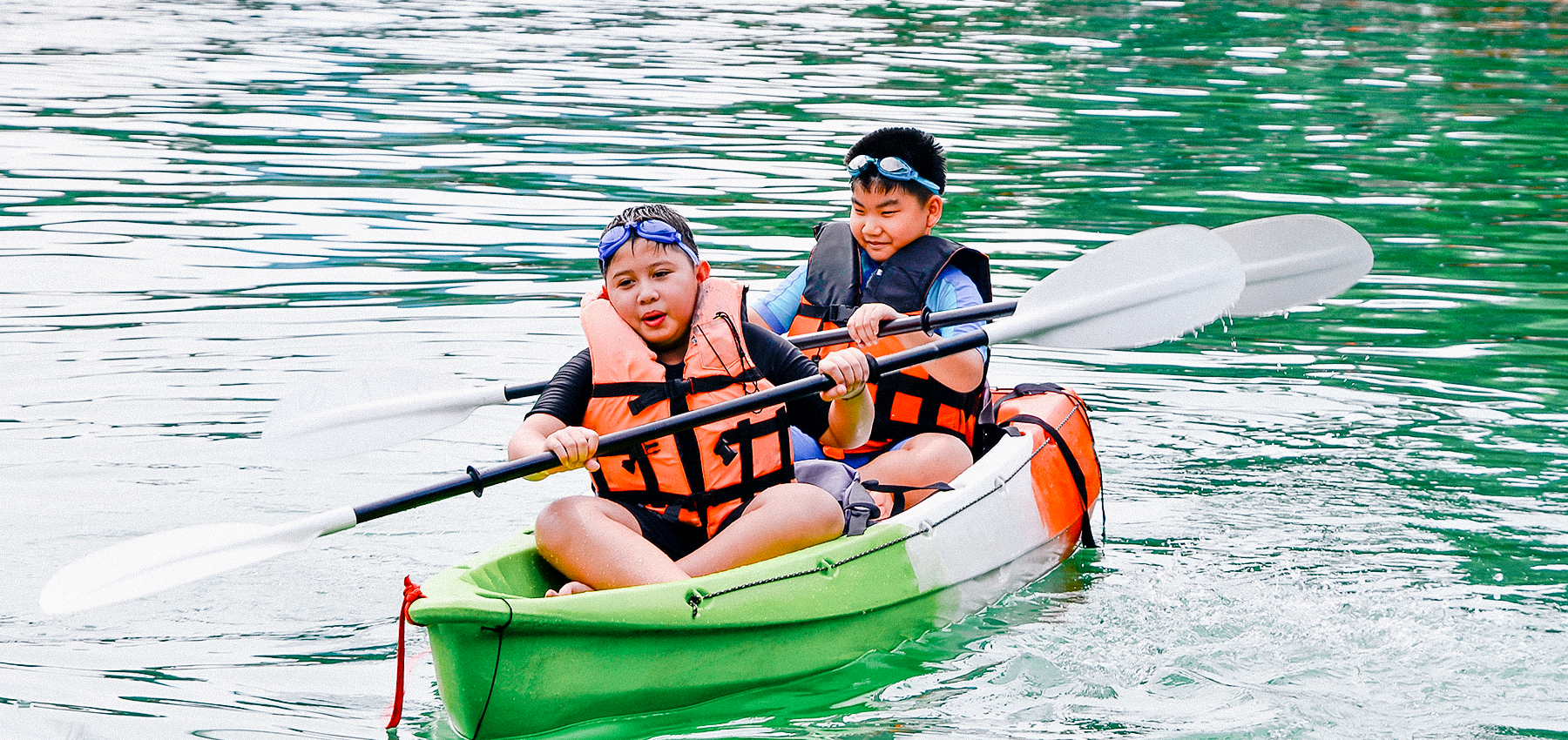 5. Start a new hobby
Kids need downtime during the summer and encouraging them to cultivate a new hobby is a productive way to spend unscheduled time. From cooking to painting and birdwatching to origami, the options are endless. Childhood is a time for self-discovery and, with your support, your child may find a hobby that lasts a lifetime.
6. Hang out at the neighbourhood park or community centre
Neighbourhood kids and their parents frequent local parks and community centres during the summer, making these ideal places to take your children. At the same time, you may get to meet other parents and build a social (or even professional) network. Many parks also feature splash pads and wading pools that are packed with kids on hot days—perfect for a relaxing day in the sun. If you plan to spend long hours in the park with your children, be sure to pack snacks, sunscreen, and hats.
7. Swim at the lake or community pool
Canadian summers are the best time of year to enjoy water—whether at your local public pool, lake, or even the ocean if you live on the east or west coast of Canada. Aside from swimming and visiting the beach, paddling sports are popular in Canada. As a newcomer family, you may enjoy kayaking, canoeing, paddleboarding, or rowing. Most cities and towns offer ways to rent boats for a few hours, take lessons, or join a local club. You can also introduce your child to fishing—another popular summer activity for children and easy to try at a local creek, river, or lake. 
8. Go fruit or vegetable picking
Seasonal fruits and vegetables are abundant during summers, and many local farms and orchards in Canada offer the opportunity to pick your own produce. Apricots, strawberries, raspberries and cherries are popular to pick earlier in the summer, with peaches ripening toward the end of summer (and apples in the fall). The availability of produce will depend on the region you live in. Alternatively, you can skip the labour and visit farmer's markets for a family day out. 
9. Grow a kitchen garden
Encourage your kids to grow (or help you grow) a sustainable kitchen garden. This summer activity for children can be done just about anywhere—a garden bed or pot, in a backyard or on a balcony. Kids can grow vegetables and fruits from seed or start with plants purchased at a garden centre. Growing a kitchen garden helps instil a sense of responsibility and satisfaction when they harvest and eat the "fruits" of their labour.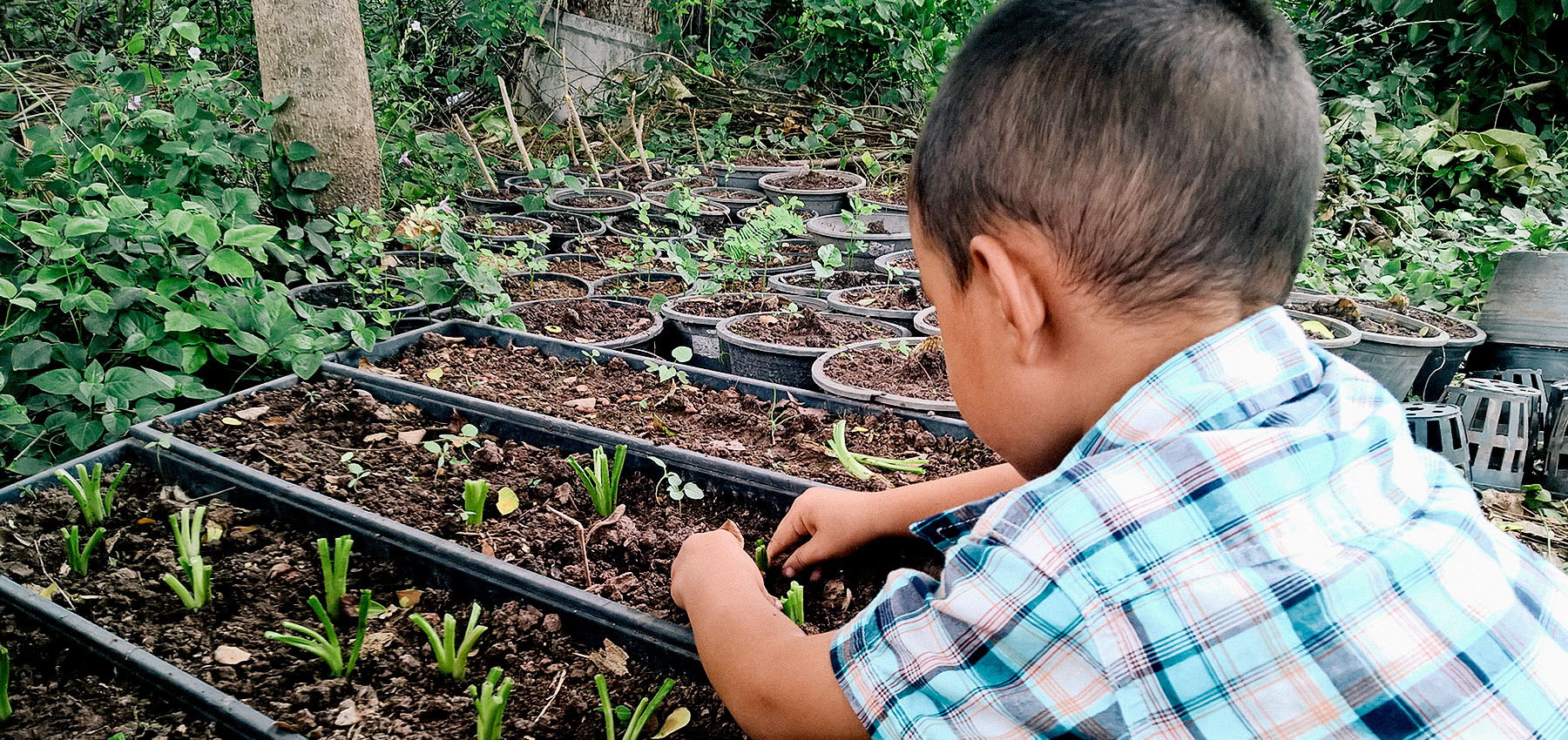 10. Visit your public library
Summer is a great time to visit your local public library and encourage your kids to read books that feed their curiosity, rather than for school. Many libraries organize free summer programs, group activities, and offer prizes to help motivate kids to read all summer long. If your children need help with their language skills, the library is a great place to find ESL resources, easy-to-read books, audiobooks, and movies. You can also find resources on your home country's culture, geography, language, and history, to help your children learn about their native country.
11. Visit a museum, zoo, aquarium, or another local attraction
There are probably more summer activities for children than you realize in your community and surrounding areas. Summer is a great time to plan day-long excursions to kid-friendly attractions nearby, such as the local zoo, science centre, museums, art galleries, aquarium, and amusement parks. Be sure to check their websites for the latest exhibits and to find out about discounted days or times of the week.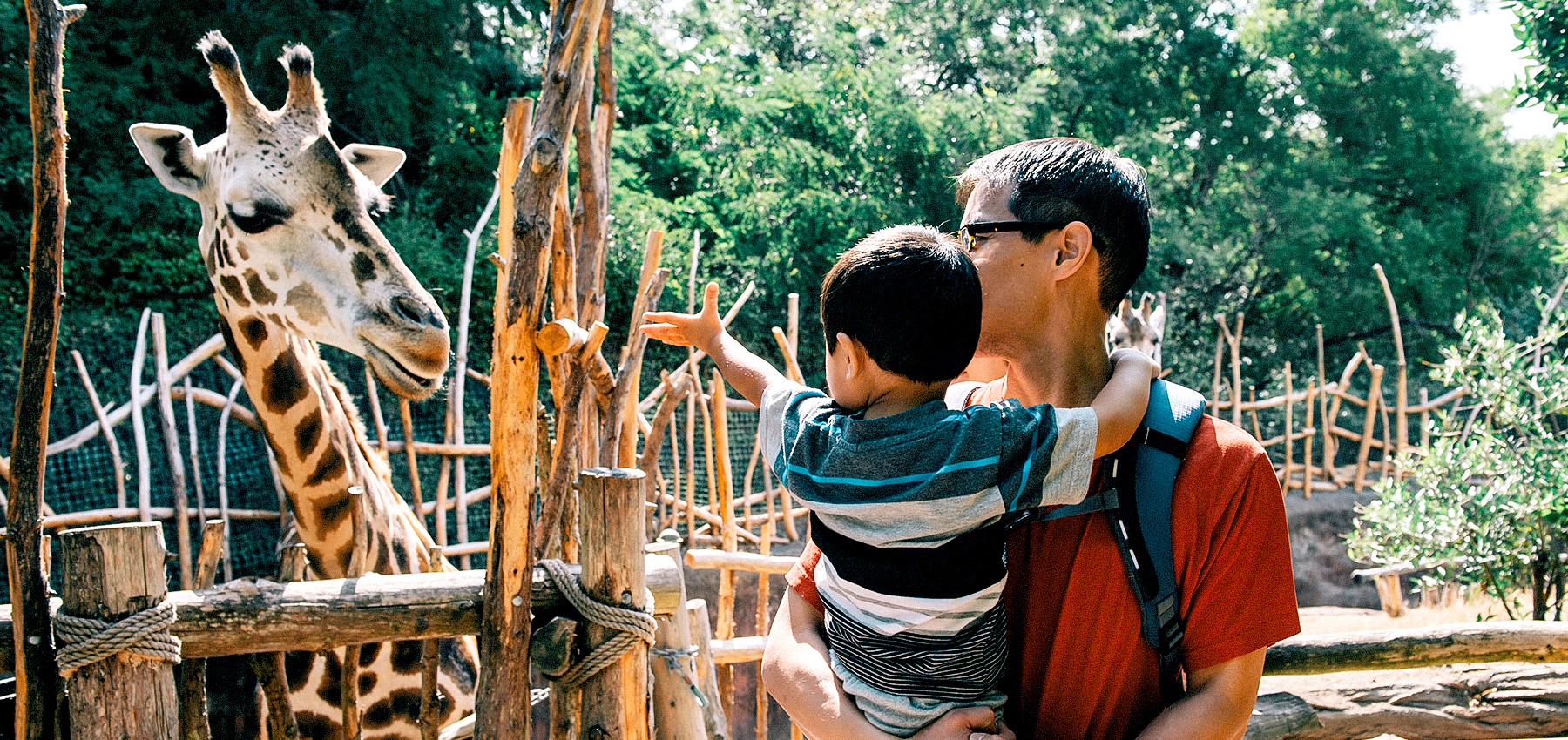 12. Get a paid or volunteer summer job (for older kids)
In Canada, it's common for older kids (13 years and up) to get summer jobs or volunteer through July and August. This concept may be unfamiliar to many newcomer parents, but summer jobs are integral for the holistic development of your children. 
Budding young adults get to earn money and grow their network, as well as gather work experience that will add value to their resume when they start their careers later. Working or volunteering during the summer teaches them responsibility, money management, and even technical skills that can serve them in a future job. Opportunities to gain work experience range from volunteering at a camp or charitable organization to working at a cafe or garden centre. 
13. Volunteer for a meaningful cause
Volunteering doesn't have to be a heavy commitment. Children can volunteer for a few hours or one afternoon a week the entire summer if there's a cause that matches their interests, such as a love of books (library) or dogs (animal shelter). There are also opportunities to volunteer as a family at food banks, cultural festivals or local charity runs.  
14. Go on a road trip
Canadians love road trips, so why not give this a try? Packing the car for the day or a couple of nights away to explore a new region is a wonderful way to spend time together as a family while discovering Canada's geography and culture. 
15. Try birdwatching
Thousands of birds migrate to Canada in spring and leave in August, making summer the perfect time to try birdwatching—no binoculars required. From hummingbirds to hawks, kids can observe and listen to all sorts of birds from any spot they choose (early mornings are the best time of day). Make it a family activity by logging the different birds each family member observes to compare notes (or make it a fun competition). Not only will this help your children learn about nature and appreciate the diverse fauna Canada has to offer, it will encourage them to develop a sense of responsibility towards the Earth.
Plan a summer of learning and fun for your kids
Summer is a much-awaited season in Canada for kids of all ages. As a newcomer parent, planning summer activities for your children will help them look forward to their break and keep boredom at bay once the school break starts. Be sure to slot in quality family time as well as activities that nudge your children out of their comfort zone and encourage them to learn more about their new country.