As a newcomer in Canada, you've probably researched, read, and heard stories about Canadian winters – which, in their signature style, are known to be long and very chilly. The cold and dark weather can be very depressing and even trigger homesickness. Staying indoors without much physical activity is one of the contributing factors for developing winter blues. 
Instead of hibernating and being confined to your home, you can make the most of winter by embracing the ice and snow. One thing to note is that our vitamin D levels tend to drop during the winter months due to less sunlight. Outdoor activities will not only boost your vitamin D levels but also leave you feeling great – both emotionally and physically. 
In this article, we will help you get familiar with some popular winter activities in Canada. No matter the province or city you live in, you'll be sure to find one or more of these close to you. So, put on your winter gear and get ready to explore the great white north!
Looking for resources on how to get through Canadian winters? Check out – 
Here are 10 popular winter activities to explore:
1. Ice skating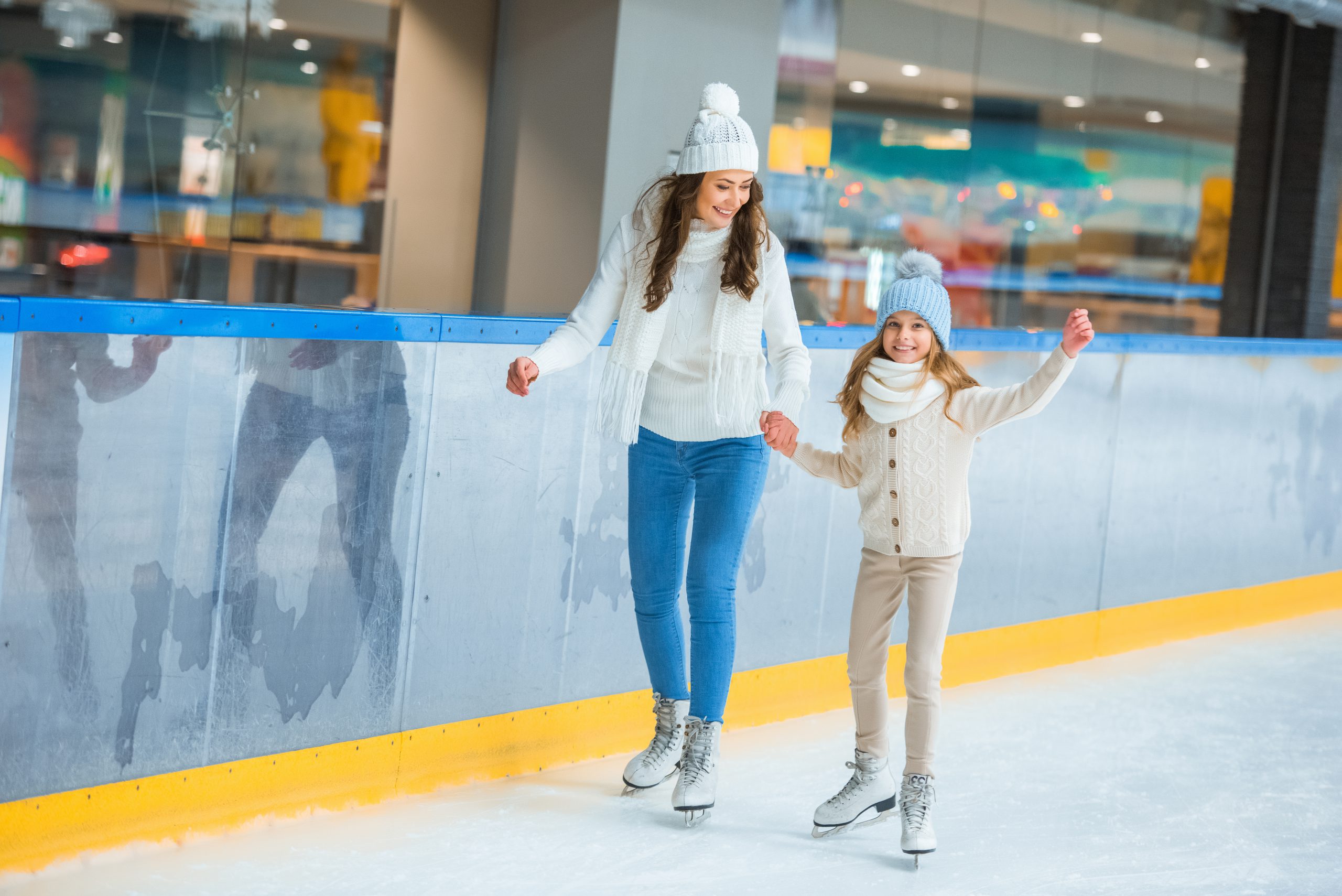 Often termed as a right of passage in Canada, ice skating is a very popular winter activity. Some Canadians even joke about learning to skate before they could walk. Most Canadian towns and cities have public ice rinks that are free to use. Frozen ponds, lakes and lagoons are also excellent options to go skating. Just watch out for "thin ice" signs.  
"When we were kids, my brothers and I used to take care of a community skating rink in the park across from our house. We would spend hours skating, playing hockey, and clearing any snow. At the end of the night, we would flood the ice surface with a large hose so it would freeze smooth. We actually prayed for cold weather, and the temperature was most often well below zero! When we were finished flooding the ice, we would stand our frozen pants in front of the electric heater to thaw out."
2. Building a snowman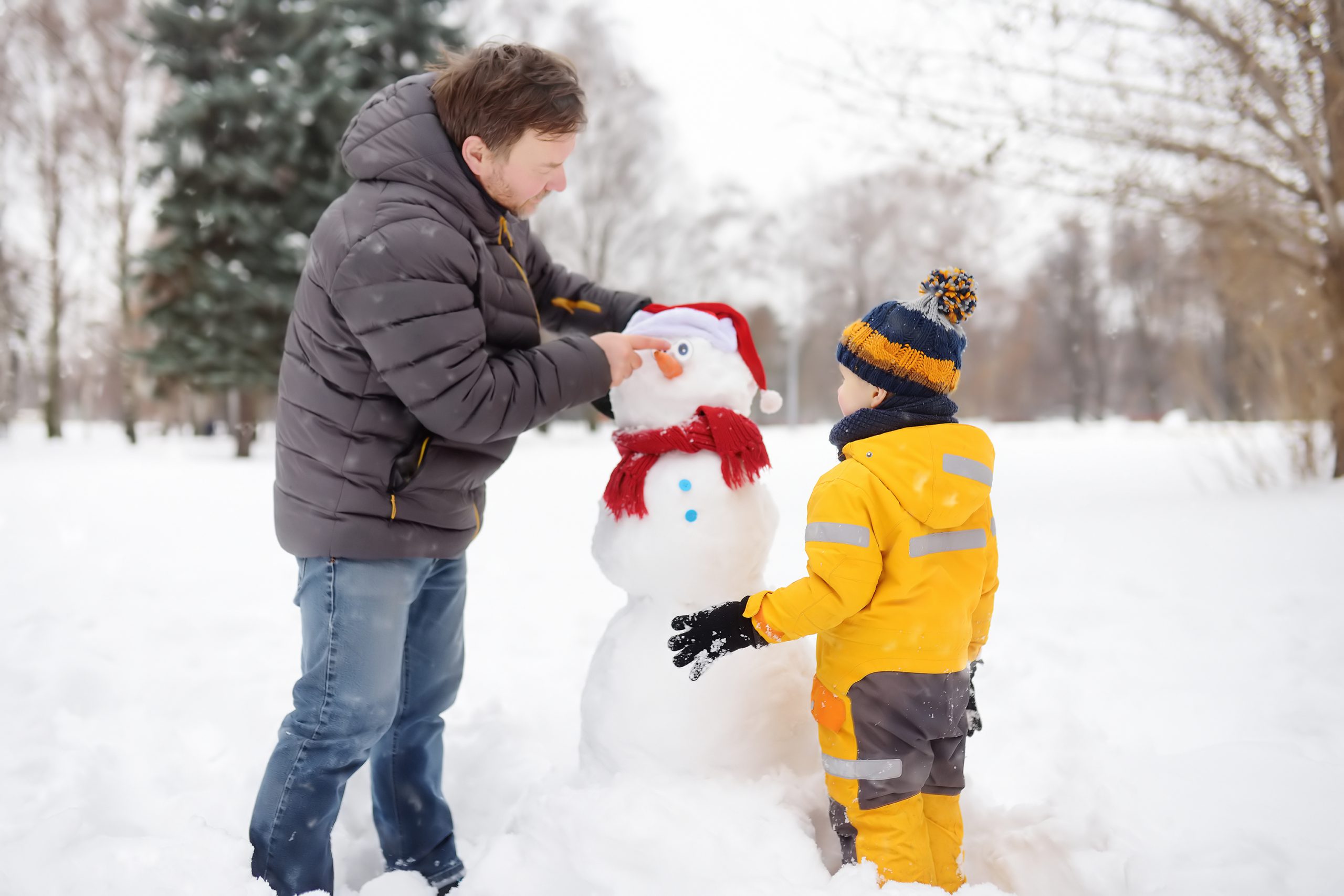 Whether you have kids or not, building a snowman is a fun activity for people of all ages. All you need is a carrot, rocks, sticks, and some winter clothing to add finishing touches to your snowman. Don't forget to dress warm! 
Before building, make sure you pick out an area that's spacious, flat, and has the right amount and the right type of snow. Do a test first: scoop up a handful of snow and try to make a snowball. If it turns out well and retains shape, then it may be time to build a snowman. Wetter snow (sticky enough but not slushy) usually sticks better, so it's good to build a snowman on slightly warmer days. 
The classic snowman is composed of three balls stacked vertically, with the bottom one being the largest. Building a snowman is fun, but keep in mind that rolling and stacking giant snowballs one on top of another is a serious workout. So be prepared! 
3. Tubing, sledding or tobogganing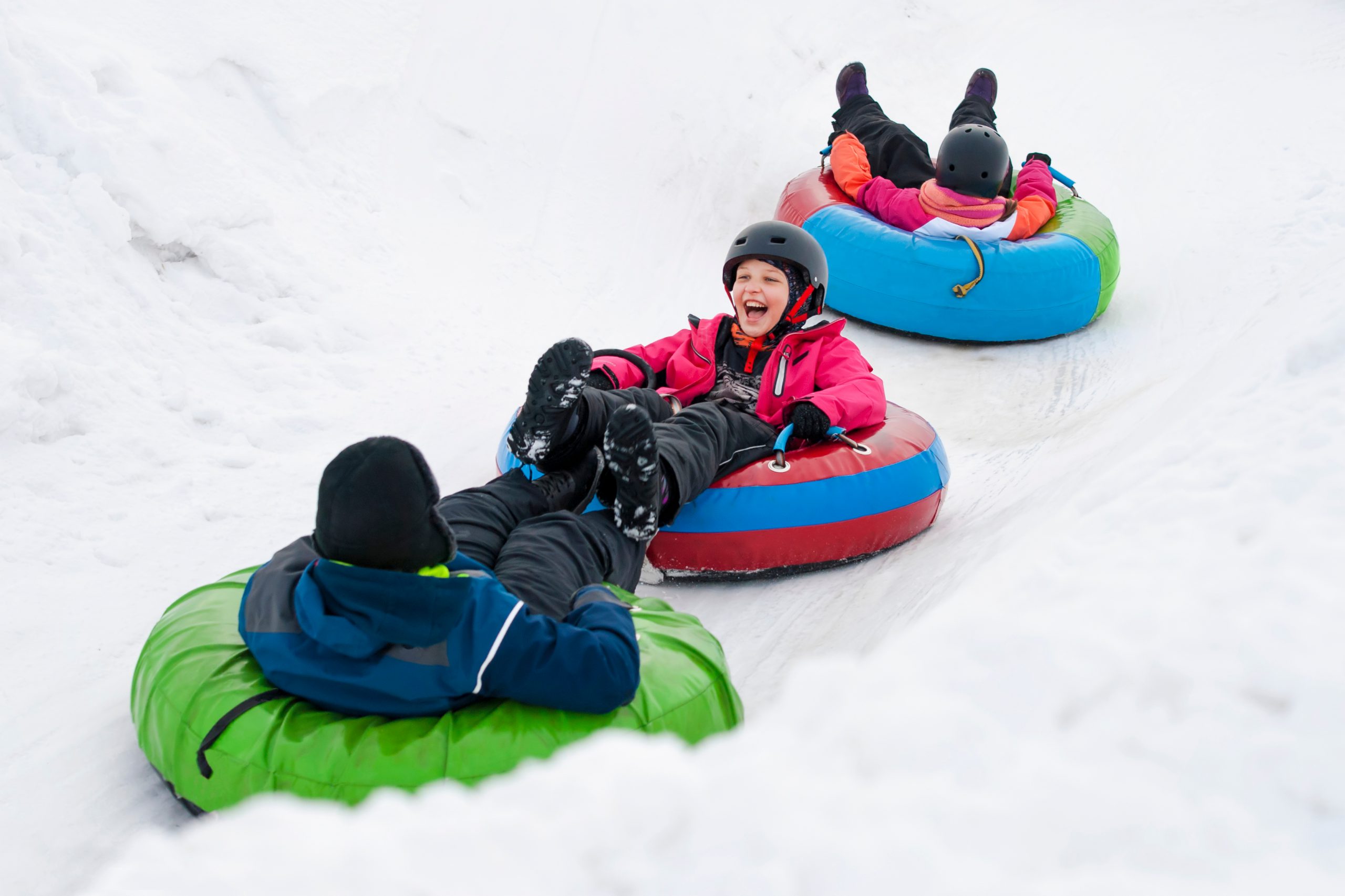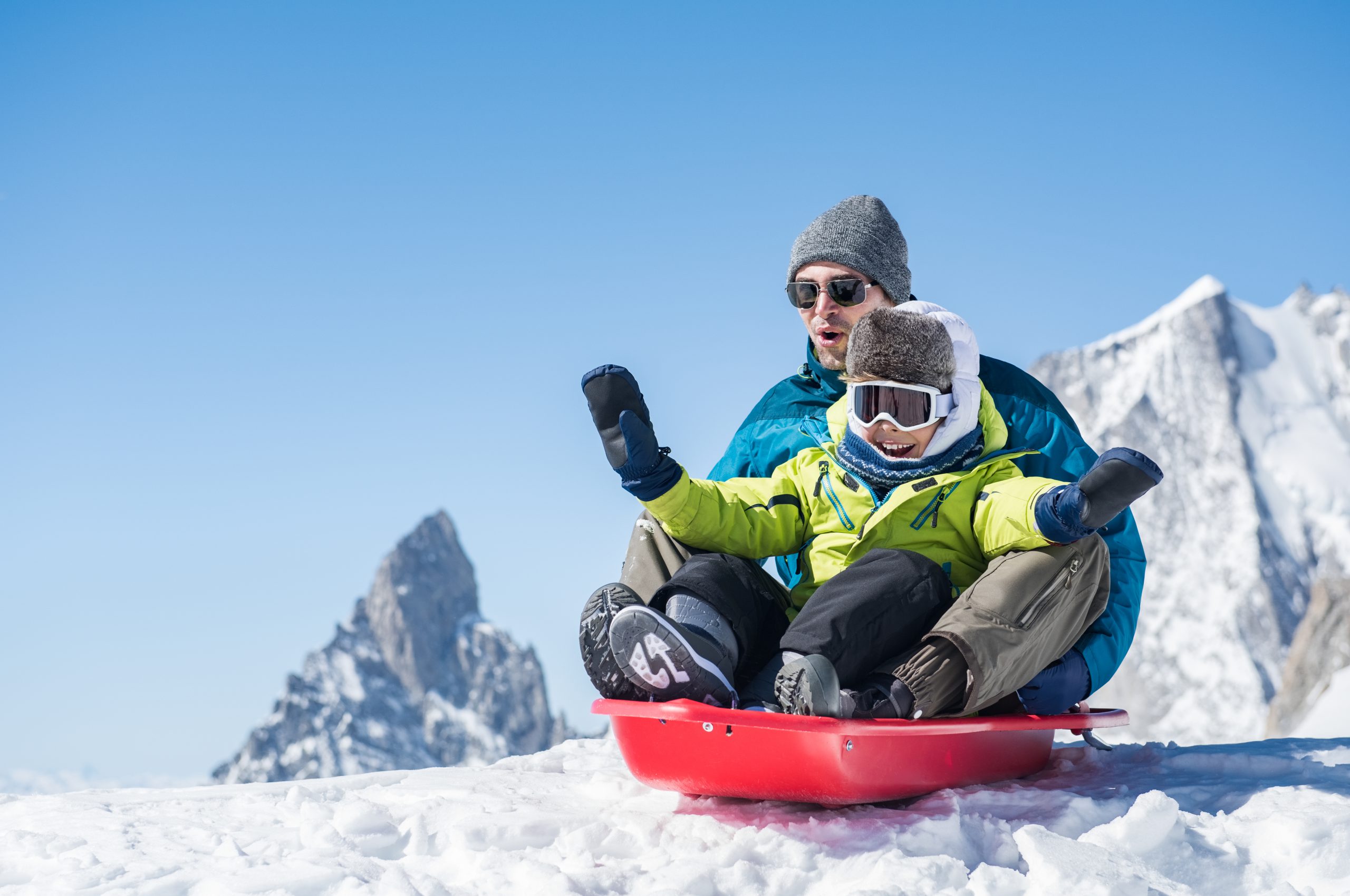 Tubing, sledding and tobogganing are similar activities that use different equipment. Snow tubes are large inflatable round tubes used for sliding down a snow-covered incline. It is a fun, recreational activity where you transport yourself to the bottom of a slope while riding an inner tube. A steeper run equals higher speed.
Sleds slide across the ice or snow surfaces and come in a variety of shapes. When getting a sled, look for safety features such as well-made handles and hard bottoms. If considering an inflatable, make sure the material is durable and of good quality to withstand cold temperatures.
A toboggan is also a type of sled. It is used on snow to carry one or more people (often children) down a hill or other recreation slopes. The traditional toboggan is made of bound, parallel wood slats, all bent up and backwards at the front to form a recumbent "J" shape. Modern recreational toboggans are typically manufactured from wood or plastic, or aluminum. A thin rope is run across the edge of the end of the curved front to provide rudimentary steering. The frontmost rider places their feet in the curved front space and sits on the flat surface; others sit behind them and grasp the waist of the person before them. 
Going snow tubing, sledding or tobogganing require no experience and are fun ways to experience the winter in Canada. Watch out for bumps!
4. Snowshoeing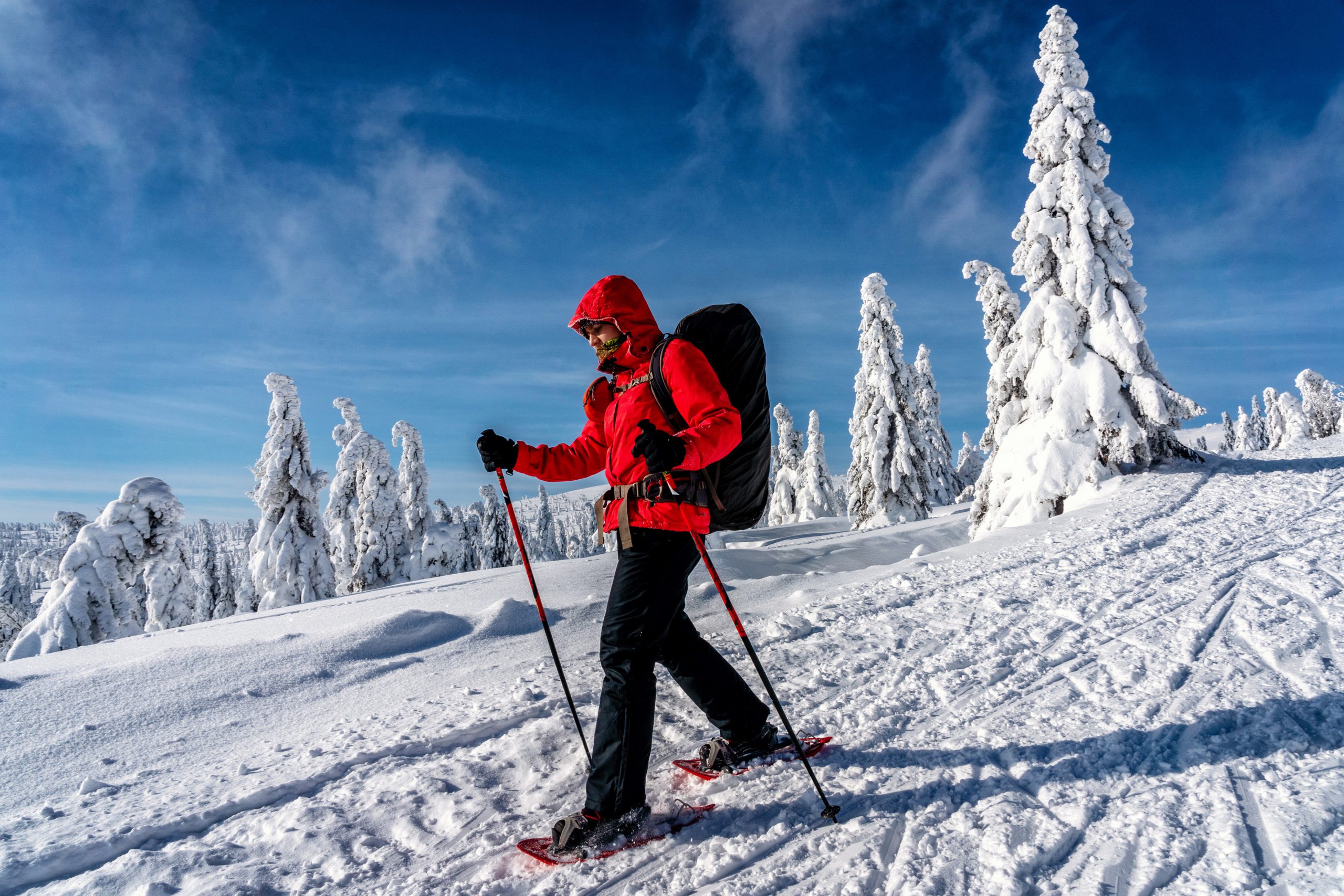 Approximately 4,000 to 6,000 years ago, snowshoeing was used as a mode of transportation in the colder regions; it played a key role in remote mountain survival. Snowshoeing has now evolved into a fun activity to explore the frozen outdoors. It is a type of hiking that involves walking over snow with the assistance of special footwear that spreads your weight over a larger surface area. 
To snowshoe, you wear large tennis racket-looking shoes (that are designed in a way such that your feet don't sink into the snow). Traditionally, the shoes were made of wooden frames with latticed rawhide lacings. These days, lightweight metals and plastics connected with synthetic fabrics are used. The toes of snowshoes are raised to increase mobility, which increases its athletic appeal.
Whether you're a novice or an expert, snowshoeing is a relatively safe, inexpensive, and easy activity to pick up and requires no experience.
5. Skiing and snowboarding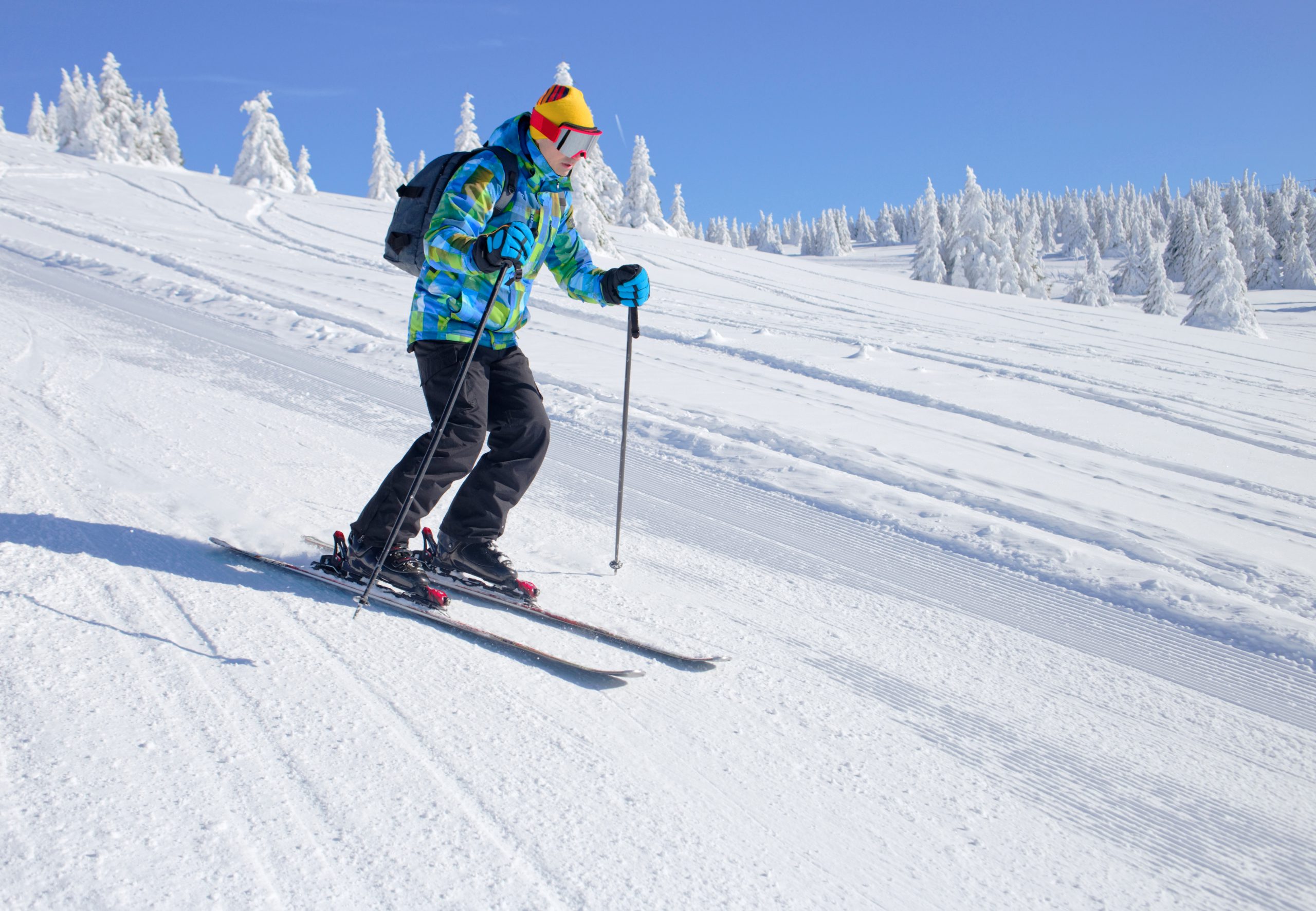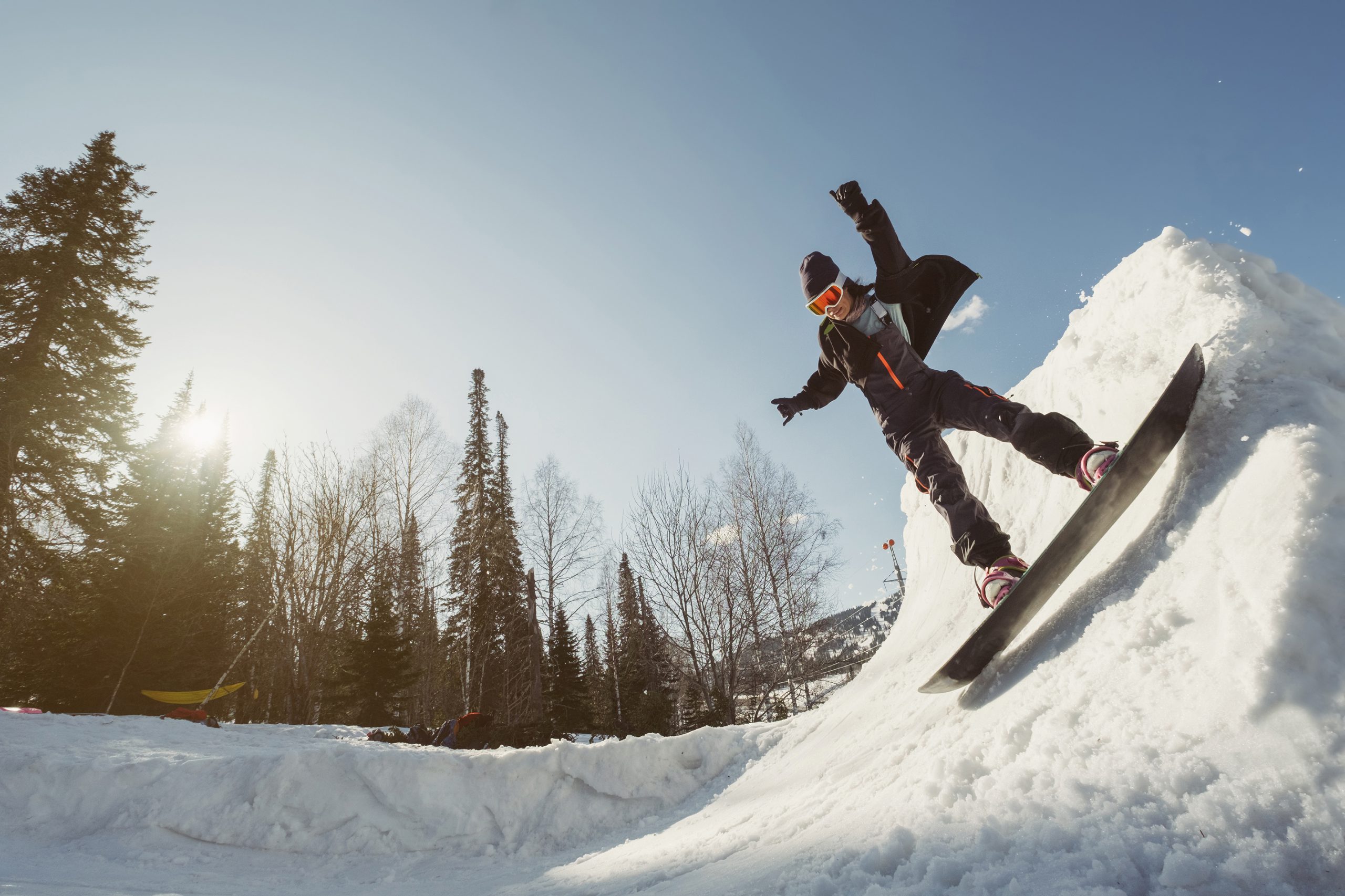 Canada is blessed with some of the best locations for skiing and snowboarding in the world. Skiing is the sport of sliding down snow-covered hills on skis with fixed-heel bindings. Skis these days are shorter and feature more aggressive sidecuts (the difference between the width of the ski at the tip and waist), making it easier to turn them.
Snowboarding involves descending a snow-covered slope while standing on a board attached to your feet, using a special boot set onto a mounted binding. It's easier to learn to ski but difficult to master the technique. With snowboarding, it's all about getting on your heel and toe edges – this is the hardest part, but once you master the fundamental technique, you can become a pro quickly. It might be a good idea to take a few lessons if you're a complete novice.  
Purchasing snowboarding and skiing equipment can be slightly expensive, but you can always rent it, which works out to be cheaper. 
6. Snowmobiling or skidooing
Snowmobiling, also known as skidooing, is a fast and exhilarating way to explore Canada's wilderness. It is a comparatively expensive winter activity, but it can really take you off the beaten track. Snowmobiling is less challenging physically and ideal if your legs cannot take the strain of skiing. Snowmobile rentals are available from specialist shops and some ski resorts and can be a fun way to enjoy the snow. 
7. Winter camping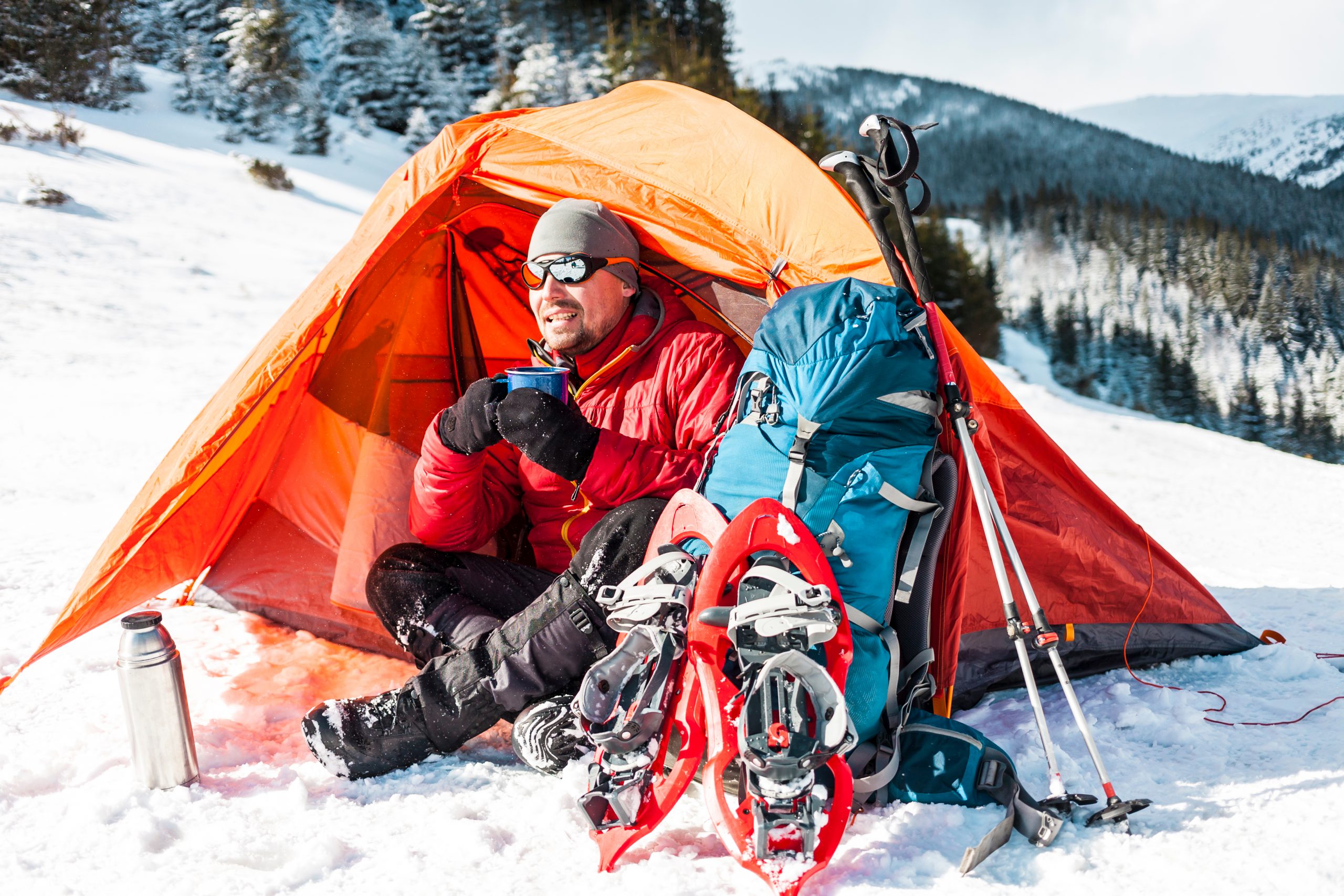 You may be familiar with summertime camping. However, in Canada, winter camping is also equally popular and is deemed one of the hottest trends in outdoor adventure. Camping enthusiasts set up an insulated, snow-proof tent and spend their days snowshoeing and cross-country skiing. Nights spent in the outdoors offer a unique experience that most people rave about for months. The best part – you don't have to be an experienced camper to go winter camping. From fully-catered, resort-like settings, to heated cabins, yurts, tents and RVs, there's something for everyone. 
8. Ice hiking or ice climbing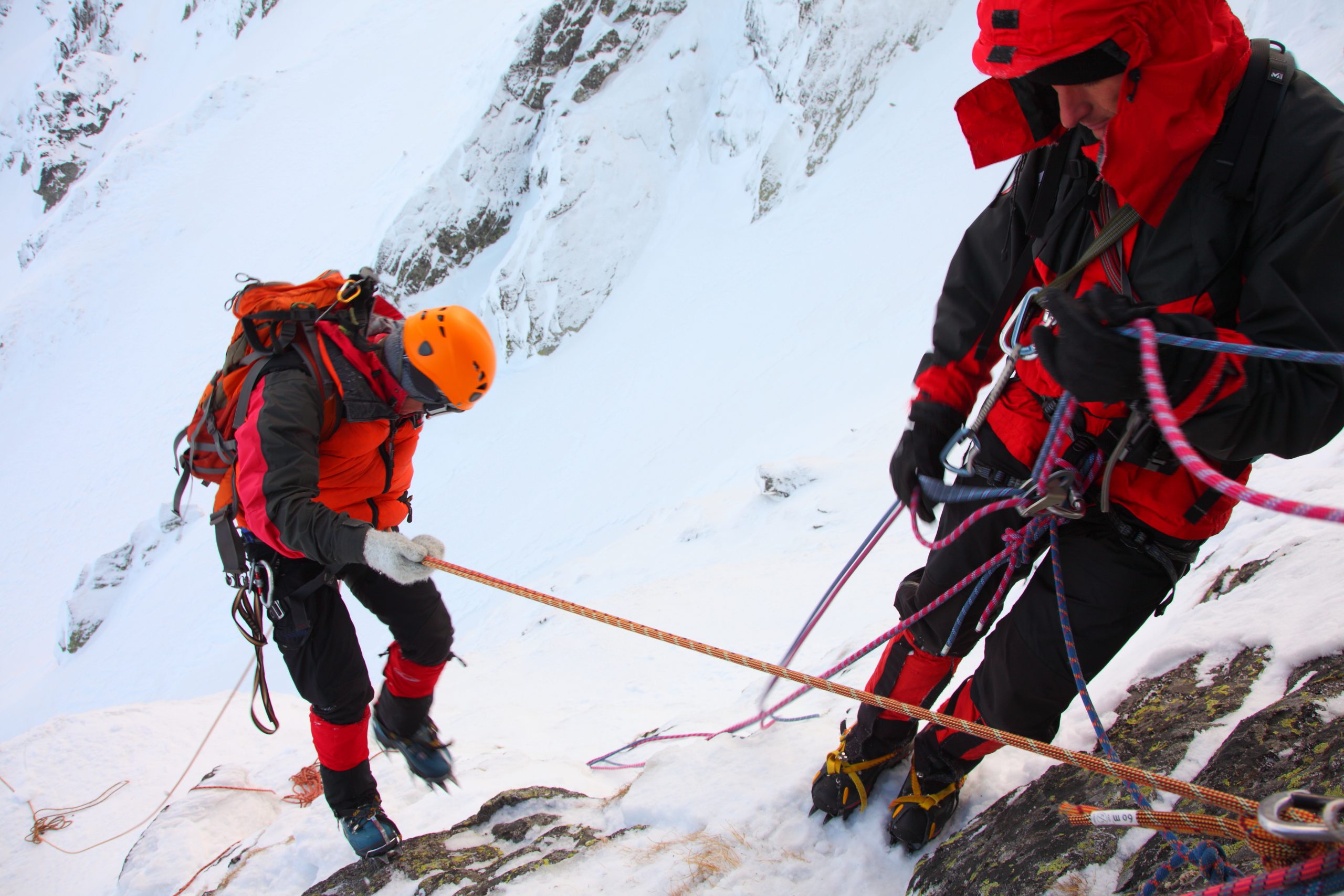 Ice hiking involves strapping special hiking crampons to your boots and exploring otherwise inaccessible areas like waterfalls, cliffs and rivers. This activity is physically demanding and skill intensive. 
Since it is technically more difficult than regular climbing, those wanting to try ice climbing are advised to go on a guided tour and/or have specialist training before heading out.
9. Viewing the northern lights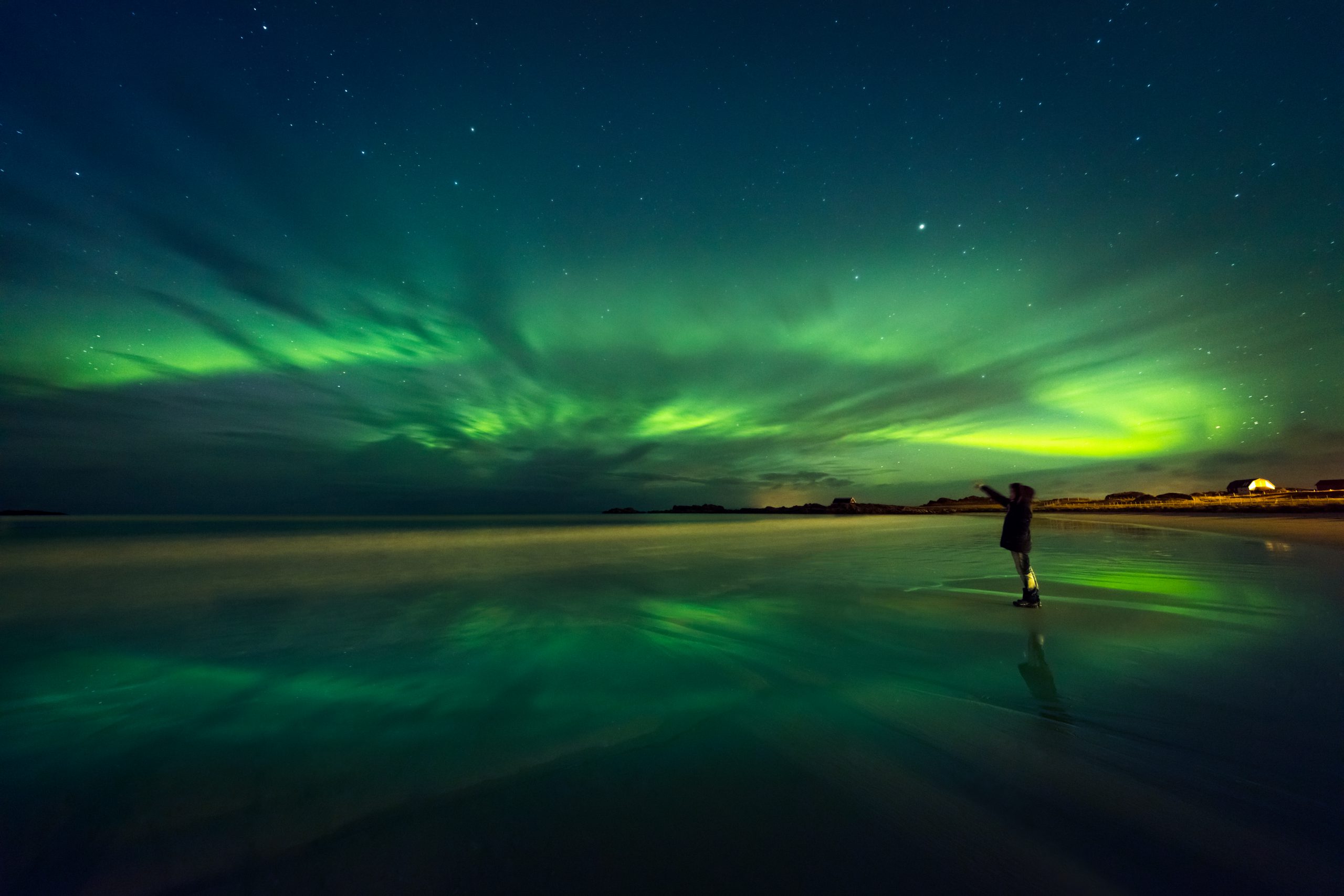 The Aurora Borealis, also known as the Northern Lights, is a natural display of light in the night sky and is only visible in the northern hemisphere. Yellowknife, Goose Bay, the shores of Hudson Bay in Manitoba, the areas around Jasper and Banff in Alberta, and Canada's prairie provinces are some of the best places to watch the northern lights.
10. Ice fishing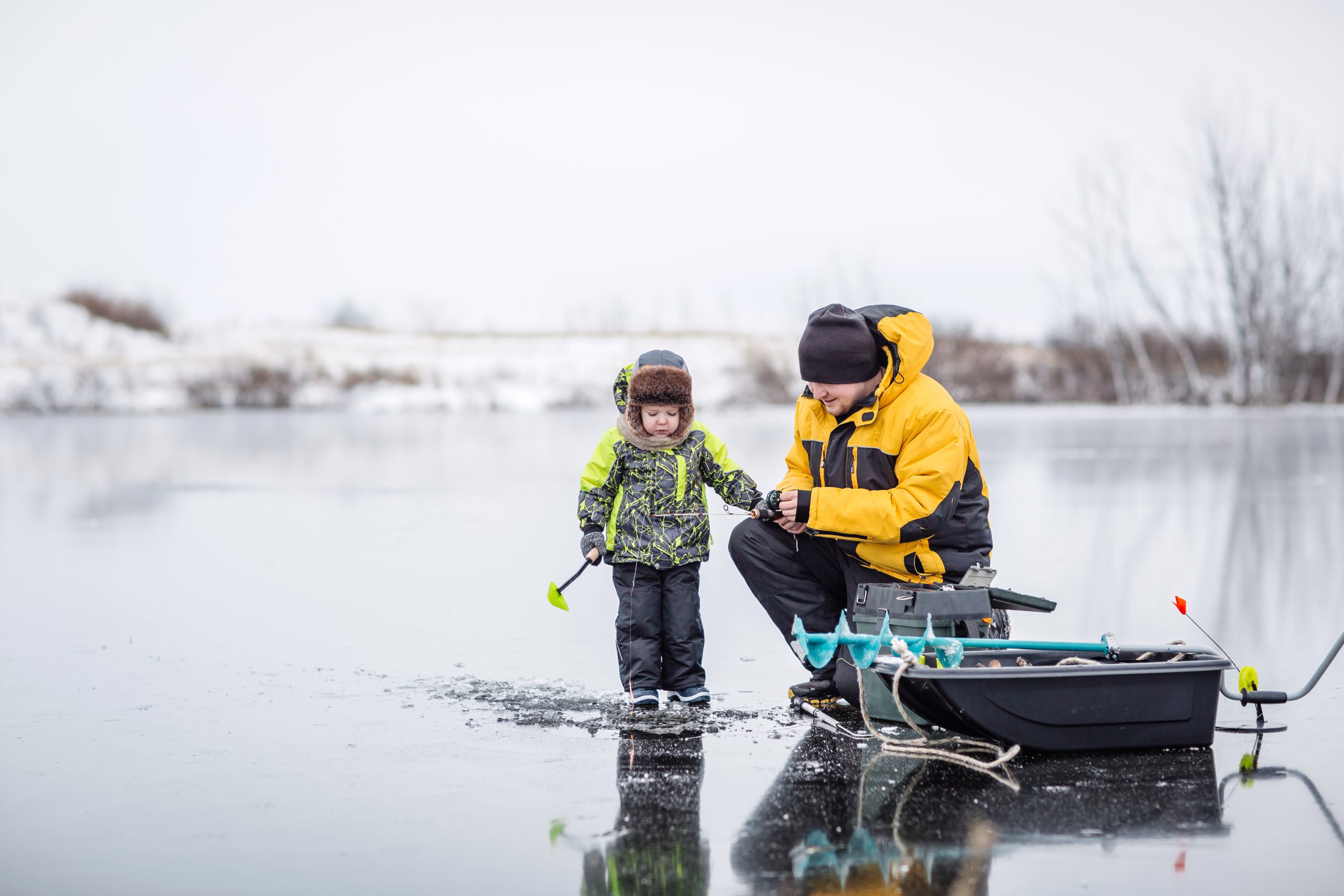 Ice fishing is one of the most traditional winter activities in Canada as it was key to survival. Most fishers position a shelter above a drilled opening on a frozen lake. These shelters range from tents to luxury fish shacks with heaters, stoves, beds and sometimes even televisions and full-sized beds. Some fishers prefer to stay out in the open as they fish. Depending on the region, you can fish for trout, walleye, northern pike, whitefish, black crappie, perch and various other types of fishes. 
Winters don't have to be dull and depressing. Canadian winters with the snow, ice, and slush can seem intimidating, but they can still be enjoyable. Put on your winter gear, pack some warm drinks, and set out to make the most of a magical, snowflake-filled environment – it will help you stay fit, both mentally and physically.  
Get the most up-to-date and relevant information, resources, and tools, personalized to match your unique Canada journey – all in one place.