Newcomers in Canada or those moving to Canada soon usually have a lot of questions related to their move as well as a career in Canada. Prior to my move, I had a ton of questions too and spent a lot of time searching for answers online. The Arrive team has been interacting with newcomers and guiding them for a while now and here are some of the questions that we get asked way too often.
1. How should I go about my job search?
The more you prepare and familiarize yourself with the Canadian job market, the more confident you'll be while finding employment after you land. See Arrive's latest blog on pre-landing job search strategy and checklist for a step by step approach on how to kickstart your job search while you're still in your home country. Don't worry if you haven't done some or all of the action items mentioned here; you can always start these even after you land.
Here's a few quick tips on how to find a job in Canada:
If you have further queries or wish to discuss any concerns, you can always schedule an appointment with our newcomer specialist by logging into your Arrive account. Additionally, be sure to check out the Arrive Blog and Resources page for more job-related resources and free downloadable templates on your My Arrive.
2. Can you help with resume, cover letter reviews, and personalized guidance for job search?
Yes, absolutely! You can email us at help@arrivein.ca and we'll be happy to take a look!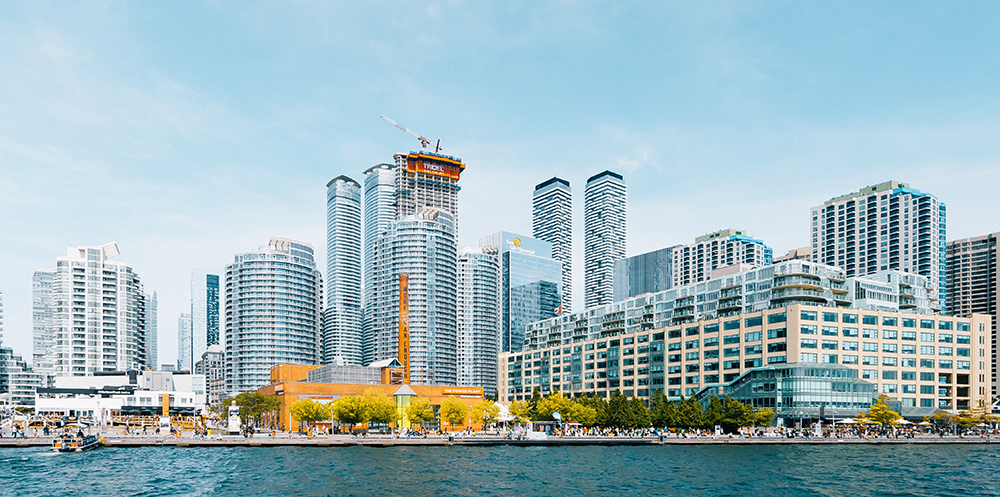 3. Where should I stay? — downtown Toronto vs the suburbs
The answer to this question depends on a variety of factors such as:
Your budget — Rent in downtown Toronto is more than the suburbs like Brampton, Mississauga, Scarborough, Markham, etc.
Proximity to your workplace and time required in daily commute to and from.
Willingness to buy a car if living in the suburbs. Remember that insurance costs are high for newcomers.
Readiness for commuting longer hours in the winter.
Here's an interesting infographic that provides better insights into the living costs of downtown versus the suburbs. If you're looking for the best neighbourhoods in downtown Toronto, then this article provides a helpful list. For suburban Toronto or the GTA, check this article.
It might be worthwhile to book an AirBnB for a month or two just after you land. This will give you enough time to get a headstart on your job search, be familiar with different neighbourhoods, and then eventually find a more permanent place. If you are looking for more information on short-term accommodation you can also visit the Arrive Resources section.
4. How easy or difficult is it to find permanent accommodation in Canada?
It is relatively difficult for newcomers to find accommodation but with advance preparation, you will be able to tackle most of the challenges that arise. If you plan on renting a place, in addition to the first and last month's rent, landlords will usually ask for 3 things: (1) employment letter, (2) credit report, and (3) references. Most newcomers don't have either of these so let that not discourage you.
To address the challenges, you can provide a letter from your Canadian bank which clearly states that you have sufficient funds to cover more than a couple months worth of rent. You don't have to necessarily provide bank statements, a simple letter from your bank stating the available funds should suffice. Credit history usually takes about 6 months to build so in all likelihood you won't be able to provide it at the get-go. Sometimes, providing a local guarantor or a co-signer may also help your situation.
Bunz Home Zone and Ontario Tenant Rights on Facebook are excellent groups to join. The former has plenty of listings for short and long term rentals while the later is a go-to resource for a majority of renters and landlords in Toronto and the GTA. Kijiji and sites like condos.ca are good for finding listings too.
Stay tuned for our upcoming detailed posts on renting in Toronto! In the meanwhile here is more information on finding long-term accommodations.
5. What's the cost of living in Canada? How much finances should I budget for everyday costs?
Numbeo is a good site to calculate the cost of living for different cities or provinces. It even has the functionality to compare costs. You can also check out this article to get a better idea of what to expect in terms of finances.
Being informed and well-read will definitely help you to settle-in smoothly in Canada and Arrive will always be here to help and guide you every step of the way!