Get a head start on Canada's Student Direct Stream Program
Get started on opening your GIC
About International Student GICs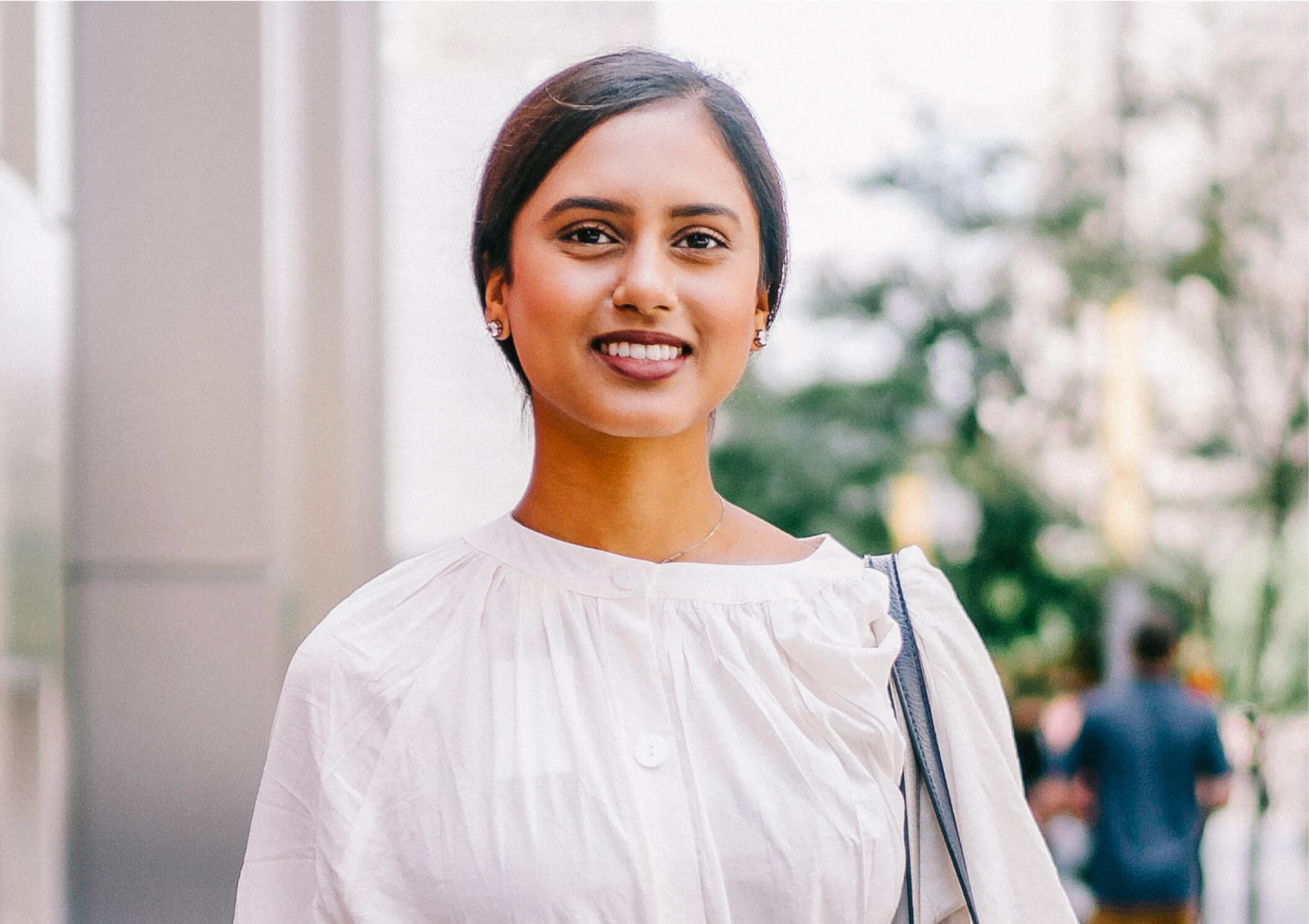 Why should International Students get a GIC.
Having a GIC of at least $10,000 CAD is one of the requirements of the Government of Canada's Student Direct Stream Program, in order to get your study permit application process expedited. Once you arrive in Canada, you'll have access to a guaranteed source of funds to help cover your educational and living expenses while studying here.
Get your GIC before you leave home to study in Canada.
What is a GIC?
A Guaranteed Investment Certificate (GIC) purchased under the RBC International Student GIC Program is a secure investment that helps you pay for your studies and living expenses in Canada. The GIC also helps you demonstrate to the Government of Canada that you'll have enough money to do so. Your money is protected by the Canada Deposit Insurance Corporation (CDIC) and will earn interest at a fixed rate for a predefined amount of time.
How a GIC for International Students works1
You will need to complete the following steps to set up your GIC.
Speak with an RBC Banking Advisor for more details.
GIC products are offered by Royal Bank of Canada. Arrive is a business of RBC Ventures Inc., a subsidiary of Royal Bank of Canada. Other than those that are made available through the RBC International Student GIC Program, the financial products and services offered by Royal Bank of Canada are not available pre-arrival and are only available following an individual's immigration to and arrival in Canada.
Opening your RBC Investment Account involves reviewing the Application Package documents, completing and submitting the required form online,  along with all required supporting documentation (i.e., a scan of your passport's picture page and of your letter of acceptance from an eligible Canadian educational institution) through RBC's secure online portal. Once the RBC International Banking Team receives and confirms your completed application forms and required documents, your Investment Account will be opened within three business days to hold your GIC once it is issued. A confirmation email will then be sent with detailed instructions on how to wire the funds required for the purchase of your GIC.
Once you receive the email confirming that your Investment Account has been opened, you will need to send a total of CAD 10,250 by single, one-time wire transfer, which amount covers the following:

RBC One-Time Handling Fee: CAD 200
Any non-RBC International Wire Transfer (IWT) Fees and Charges (which may be charged by third parties involved in the international wire transfer process prior to your wire transfer reaching us)
Your GIC's principal.

Once your wire transfer is received by RBC, the CAD 200 handling fee will be deducted. The balance (ie, the amount that remains after the deduction of non-RBC IWT Fees and the RBC one-time handling fee) will be the amount deposited as principal for your GIC. For example, if non-RBC IWT fees and charges total CAD 25, your GIC will be issued with a principal investment amount of CAD 10,025. Your GIC Contribution Details document (also referred to as your "Investment Confirmation") will be issued and sent to you by email (typically within 3 business days of RBC's receipt of your funds). You can then use your GIC Contribution Details document, along with any other required documents, to apply for your Canadian study permit under the Government of Canada's SDS Program.

After you arrive in Canada, you will need to visit a local RBC branch with your passport and study permit, in order to verify your identity and set up your GIC repayments. You'll have to designate a personal deposit account (a "Designated PDA") into which you would like us to deposit your funds. Your Designated PDA can be held at RBC or at another Canadian financial institution. If you would like to open an RBC PDA as your Designated PDA, an RBC Banking Advisor will help you do so. If you prefer to have your GIC reimbursement payments deposited into a PDA at another Canadian financial institution, you will need to provide us with the details of that account. The initial GIC you purchased pre-arrival (the "Initial GIC") will be redeemed for its full value (principal plus accrued interest). From these funds, an initial payment of CAD 2,000 will be deposited into your Designated PDA and the balance remaining will be invested in a new GIC (the "Subsequent GIC") in order to meet the requirements of the Student Direct Stream Program.
Your Subsequent GIC's principal will be divided into twelve (12) equal payments, to be paid to you each month of your Subsequent GIC's one-year term, along with accrued interest applicable to each payment, until the funds are depleted in the twelfth (12th) month.