CREDIT AND CREDIT SCORE IN CANADA
A QUICK GUIDE
Setting yourself up for financial success in Canada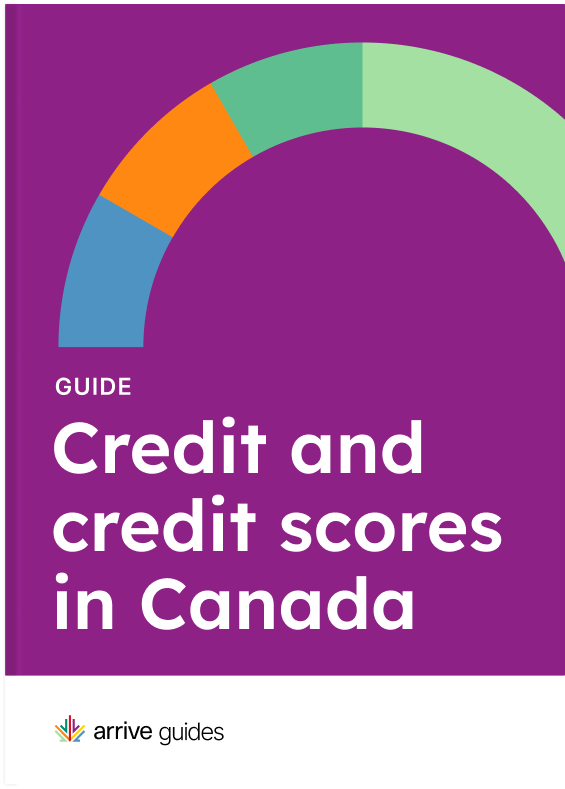 Many newcomers in Canada are unfamiliar with the concept of building credit history, monitoring personal credit scores, or even using a credit card for everyday purchases. Having a comprehensive understanding of how credit works is crucial to being debt-free and setting yourself up for financial success in Canada.
The first step to get the ball rolling towards your credit score is to open a bank account. The Royal Bank of Canada (RBC) supports Arrive, and with a 150-year commitment to newcomer success in Canada, we are uniquely positioned to be able to help and support newcomers, like yourself, with credible and authentic resources to guide and inform your financial journey in Canada.
Arrive's guide on credit and credit scores provides an overview of the different types of credit available. It explores different scenarios where newcomers need to provide a credit score, dives deeper into how to build a good credit history, and shares practical tips on how to maintain a good credit rating. With must-know information about the five Cs of Credit in Canada: Character, Capital, Capacity, Collateral, and Credit, the Arrive credit guide is an incredibly useful resource for any newcomer!
WHAT YOU'LL FIND INSIDE:
ABOUT ARRIVE
Our goal is to help you reach yours.
Arrive is dedicated to helping newcomers by providing the support, guidance
and resources they need for career, life and financial success in Canada.
We will only collect, use and disclose your personal information for the purpose you provided it. We will not sell your personal information to any third parties. If you have any questions, see our Privacy Policy or Contact Us. Note: California residents see our California Privacy Notice.