PREPARING FOR YOUR MOVE TO CANADA
Everything you need to know to make your move less stressful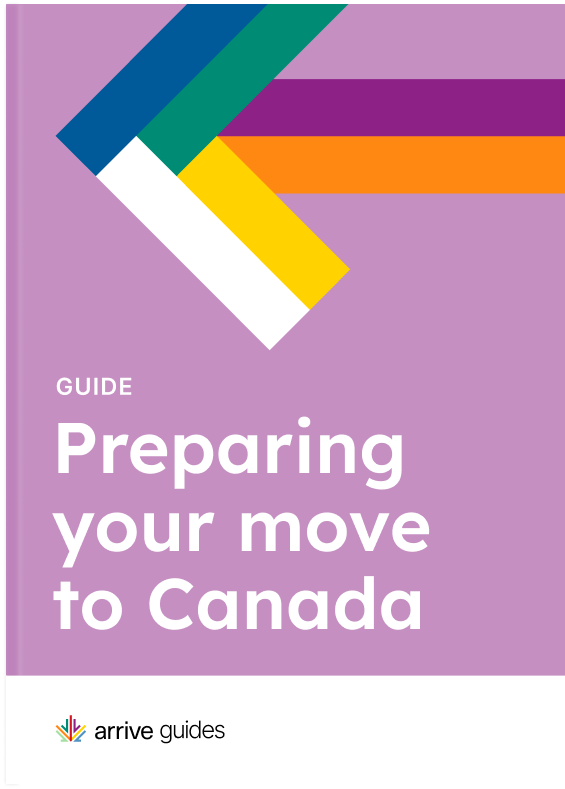 GUIDE  OVERVIEW
Your journey of moving to Canada on your own, or with your family, is filled with plenty of unknowns, but the basics of settling in don't have to be one of them. The information and resources provided in this guide will hopefully help you to feel better prepared to start your life in Canada, ready to make your move, and help you hit the ground running in the new city you will call home.
As you prepare for your move to Canada, you will likely have many questions and action items to address and may be worried you're forgetting something important. The objective of this guide is to help newcomers, like yourself, prepare for their arrival in Canada. The guide aims to provide all the necessary information, tools, and resources that will ensure you get started on the right foot and are able to successfully navigate your first few months in Canada. Start building your Move to Canada Checklist and get ready to pack your bags!
WHAT YOU'LL FIND INSIDE:
Are you ready to start your new life in Canada?
Starting a life in a new country is both exciting and challenging. Many newcomers leave behind their support systems – family, friends, and colleagues – when they move to Canada, which means they have no-one they can rely on to help them start their new life with success. But you aren't alone:; many newcomers have walked this path before you, and this Arrive guide brings together their wisdom and experience to help you prepare your move to Canada and restart your life with confidence.
Moving to a multicultural and well-developed country like Canada and starting a new life is an exciting prospect. To ensure your transition and settlement in Canada progresses smoothly, it is important to be informed and prepared. This involves researching and familiarizing yourself with various aspects of life in Canada such as cost of living, finances, public transportation, healthcare, accommodation, job market and much more.
Settling in a new country, embracing a new culture and making it your own may seem intimidating. As you begin your new life in Canada, there are a few things you can do to ensure you're on the fast-track to making Canada home.
This guide will walk you through a few must-know topics such as how to find short-term as well as more permanent, long-term accommodation, and how to manage finances: budgeting, choosing a bank, opening a bank account, and transferring money from your home country to your Canadian bank account. You will also learn how to navigate provincial healthcare in Canada, find schools and childcare for your children, get a driver's license, understand internet and phone providers in Canada, and file tax returns. There are also dedicated sections that outline all the essential documents (that may be required at the port of entry to Canada or during the course of settling in) that you should organize for your move, and free government-funded settlement services that you can register for to seek support for every step of your newcomer journey, from career, housing, healthcare, to immigration, education, and more.
Feeling like home in a new country can take a while. However, when you know what to expect and are better prepared, the transition can be faster and much smoother. Planning and organizing in advance will help you reduce stress and ensure you and your family have a smooth transition to Canada.

ABOUT ARRIVE
At Arrive, our goal is to help you reach yours. We're dedicated to helping newcomers by providing the support, guidance and resources needed for career, life and financial success in Canada.

Arrive is supported by Royal Bank of Canada (RBC), the largest bank in Canada* and one of the most reputed banks in the world, employing 80,000 people worldwide. This places us in a unique position to be able to help and support newcomers, like yourself, with credible and reliable resources that can help you get started while setting up a strong financial foundation in Canada.
*Based on market capitalization
We will only collect, use and disclose your personal information for the purpose you provided it. We will not sell your personal information to any third parties. If you have any questions, see our Privacy Policy or Contact Us. Note: California residents see our California Privacy Notice.