PREPARING FOR YOUR MOVE TO CANADA
Everything you need to know to make your move less stressful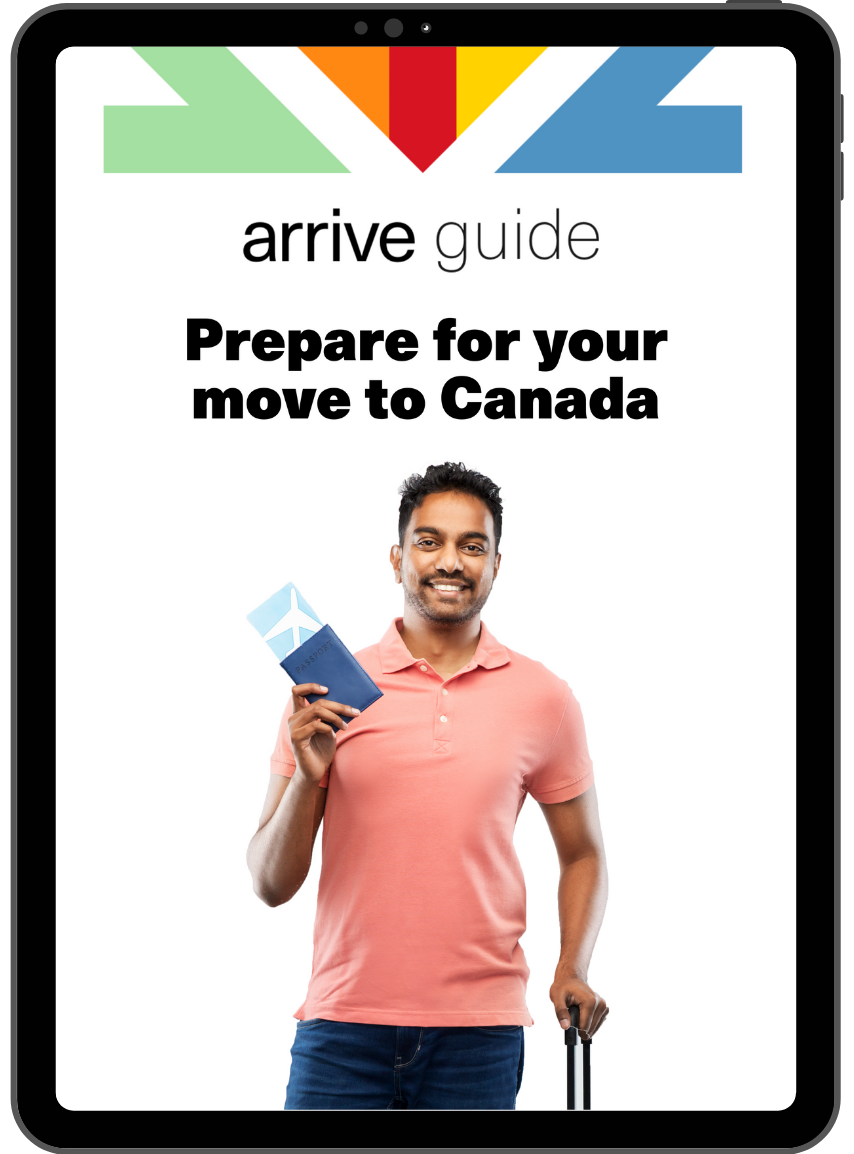 GUIDE  OVERVIEW
Your journey of moving to Canada on your own, or with your family, is filled with plenty of unknowns, but the basics of settling in don't have to be one of them. The information and resources provided in this guide will hopefully help you to feel better prepared to start your life in Canada, ready to make your move, and help you hit the ground running in the new city you will call home.
As you prepare for your move to Canada, you will likely have many questions and action items to address and may be worried you're forgetting something important. The objective of this guide is to help newcomers, like yourself, prepare for their arrival in Canada. The guide aims to provide all the necessary information, tools, and resources that will ensure you get started on the right foot and are able to successfully navigate your first few months in Canada. Start building your Move to Canada Checklist and get ready to pack your bags!
WHAT YOU'LL FIND INSIDE:
Are you ready to start your job search in Canada? 
Newcomers in Canada are often experienced and educated professionals who leave behind well-settled careers in their home country. A large motivator for newcomers is the hope to find relevant opportunities in their field of choice, or even a new industry. While some are able to find employment quickly, others take a while before they receive an offer that aligns with their expectations and aspirations.
In this guide, we will walk you through the steps of finding employment in Canada. Get tools and tips for every stage, from crafting the perfect resume and finding your personal brand to acing the final interview at your dream job and getting hired.
Remember that everyone has a different path to success. Your job search may take a little longer than you planned, or you may end up with a new opportunity in front of you that you had never considered before. Keeping an open mind and a positive outlook will help you discover a great opportunity in Canada.
ABOUT ARRIVE
At Arrive, our goal is to help you reach yours. We're dedicated to helping newcomers by providing the support, guidance and resources needed for career, life and financial success in Canada.

Arrive is supported by Royal Bank of Canada (RBC), the largest bank in Canada* and one of the most reputed banks in the world, employing 80,000 people worldwide. This places us in a unique position to be able to help and support newcomers, like yourself, with credible and reliable resources that can help you get started while setting up a strong financial foundation in Canada.
*Based on market capitalization
We will only collect, use and disclose your personal information for the purpose you provided it. We will not sell your personal information to any third parties. If you have any questions, see our Privacy Policy or Contact Us. Note: California residents see our California Privacy Notice.