By Dermot O'Brien, Writer,  RBC Ventures.
An image I remember clearly from my childhood is of my family crowded around our small kitchen table at Thanksgiving. My four brothers (one in a high chair) and I, waiting wide-eyed and not so patiently for the mounds of mashed potatoes – with gravy, peas and carrots, brussel sprouts, turnip and of course, the turkey that my grandfather was so carefully carving. We all said grace as an expression of thankfulness.
All around the world, people celebrate and give thanks. These festivals, often religious in origin, and in some places national holidays, celebrate a bountiful harvest and may give thanks to a particular god for their benevolence. 
The history of Thanksgiving in North America
In North America, like many aspects of culture on this continent, we are all probably most familiar with the parades, football games and imagery associated with American Thanksgiving. As their story goes, in 1621, pilgrims from England celebrated the first Thanksgiving in North America, giving thanks for their first bountiful harvest in the new world.
But, according to some historians, the first Thanksgiving celebration in North America (involving Europeans) took place much further north than Plymouth, Massachusetts, and almost half a century earlier. Landing in Nunavut, Canada's largest and most northerly territory, in 1578, British explorer Martin Frobisher and his crew shared a meal of mushy peas and salt beef to celebrate their safe deliverance to the new world.
It should be noted that long before the first European explorers arrived, the indigenous people of what is now called North America held many ceremonies to give thanks and had communal feasts to celebrate the annual harvest. They gathered nuts, dried fruits and vegetables in the sun, and smoked fish to prepare provision stores for the long winter they were about to face.

What do Canadians eat at Thanksgiving?
Since Thanksgiving is a celebration of the harvest, it is not surprising that the typical Canadian Thanksgiving table will feature an array of seasonal vegetables, like potatoes (mashed or scalloped), sweet potatoes, various types of squashes, corn, and my favourite, brussel sprouts.
The main feature in most households is a turkey, roasted slowly and basted often. As anyone who has enjoyed Thanksgiving turkey knows, it always comes with stuffing (every great cook has their own secret recipe, involving bread, herbs and sometimes fruit or sausage). There will always be gravy (essential on your mashed potatoes) and cranberry sauce. Depending on where you are in Canada, you may also enjoy baked ham, salmon or wild game. For dessert, you'll find pumpkin pie, apple pie, and regional specialties like butter tarts (Ontario) or Nanaimo bars (British Columbia). 
When is Thanksgiving celebrated in Canada?
Canadian Thanksgiving falls on the second Monday of October. It is a Public or statutory holiday, except for the Atlantic provinces, New Brunswick, Newfoundland and Labrador, Nova Scotia and Prince Edward Island. While Monday is the holiday, many families have their big thanksgiving dinner on Sunday. That may be to allow a day for this historically filling feast to settle.

What are some Thanksgiving activities?
There are many Thanksgiving weekend activities in cities, towns and in the countryside. In most parts of the country, you can take a short drive in the country or a hike on a local trail to enjoy the fresh air and often stunning fall colours. You could visit a corn maze, buy fresh local produce from a farmers market, pick pumpkins or watch the salmon run. 
We can be thankful for our health, our family and our friends, for living in a country like Canada which welcomes newcomers from all over the world. We can be thankful for belonging to a society where people care for one another and take precautions to keep others safe. A country where people's rights to personal expression, the freedom to love who we love, and to make the life we want, is respected, protected and celebrated, no matter where we're from.
What are you thankful for this year?
We asked a few friends from the Arrive community to share their thoughts on the topic of thankfulness and what it means to them. We're thankful they did and wish you all a Happy Thanksgiving.
Pass the gravy, please.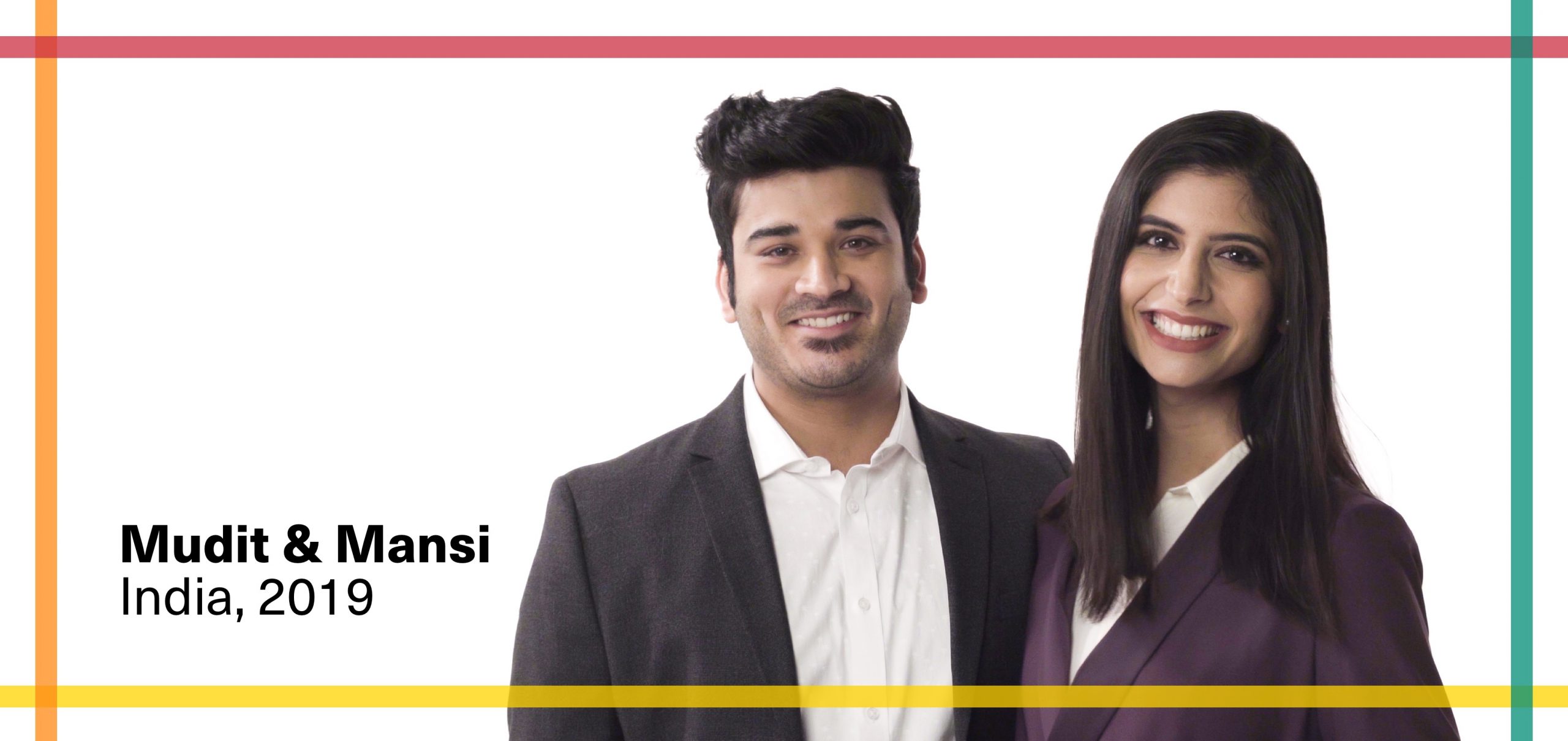 "Thankfulness goes beyond acknowledgement for us. It is a deep sense of appreciation and gratitude for everything big and small in our life. Our belief is that the more you show your gratitude for what you already have, the more you get to be grateful for in life. 
We can both say (with a sheepish smile) that we are most thankful for each other. We look forward to each day together, enjoying the journey as we build our life ahead. We're also deeply grateful for our families, and their constant love and support that has enabled us to be who we are.
We like to demonstrate our thankfulness on special occasions with gifts or gestures. On a daily basis, we express thankfulness through the time and attention we give, the quality of our conversations and our willingness to serve our family and friends.
We have not celebrated a Canadian Thanksgiving yet but would love to. Back home in India, there are many festivals at this time of the year, but none exactly like Canadian Thanksgiving.
At the beginning of autumn, India celebrates Navratri, a Hindu festival that spans nine nights and ten days. It is observed in the honour of the divine feminine and is celebrated in different ways across the country. In Mansi's home state of Gujarat, people celebrate Navratri through a group folk dance called Garba. People come together in huge numbers to dance in traditional costumes, which is often accompanied by socializing and feasting with family and friends."

Read Mudit's story: Patience and persistence paid off settling in Canada
Read Mansi's story: Tips for improving your personal brand online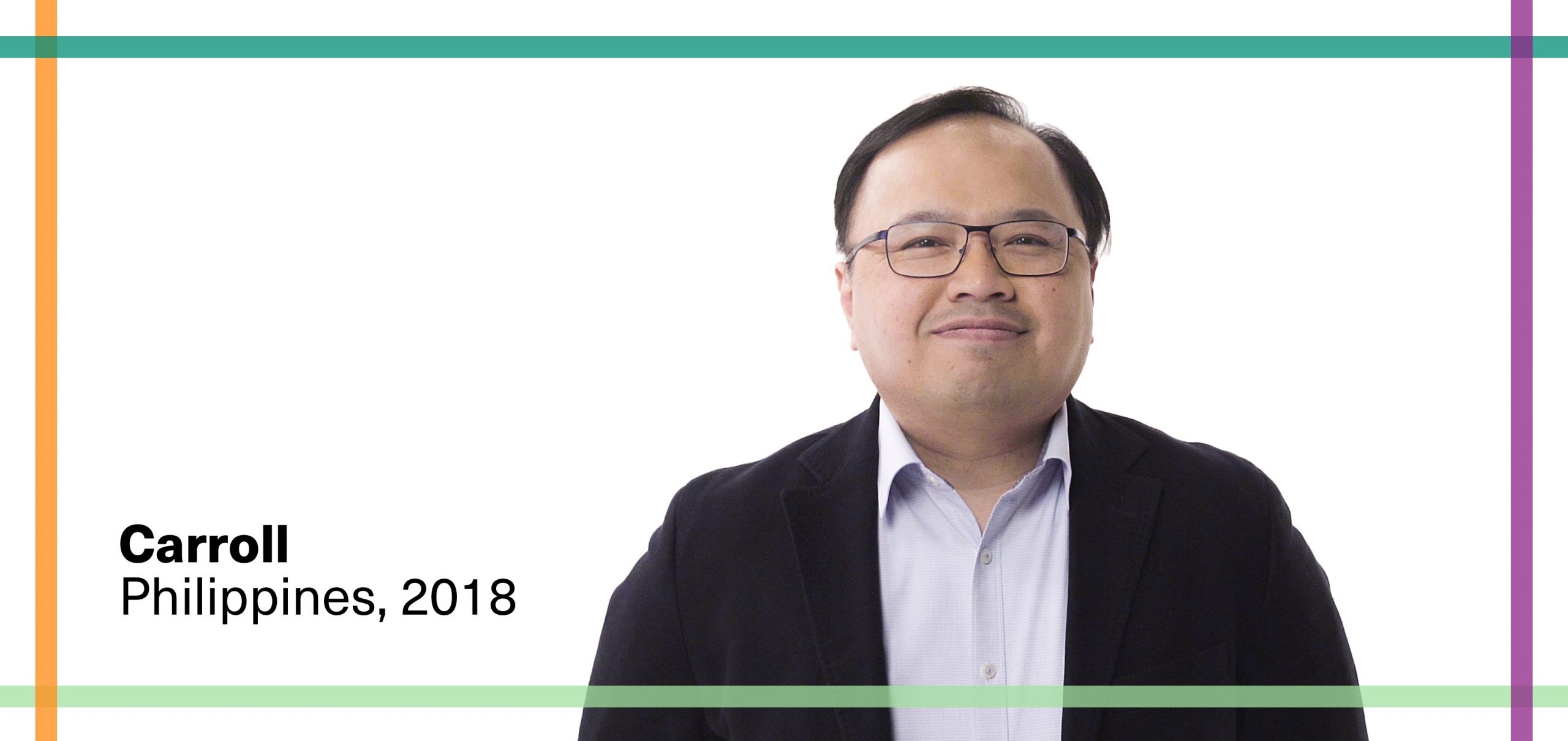 "For me, thankfulness is the gratitude one has for someone, something or some event. To a certain extent, it brings about the intent to return the favour or pay it forward in some form.
I am thankful for my existence; for being able to breathe and sense all the pleasures of being alive. Because I feel alive, I am able to appreciate giving love and being loved back by the world that I live in.
One way I express thankfulness is by sharing my joy with someone or some group,  in the form of some action or heartfelt words. I have celebrated Canadian Thanksgiving with my family for the past two years. We make special food arrangements and roasted turkey as our Thanksgiving dinner.
We do not celebrate Thanksgiving back in the Philippines. Instead, we celebrate Christmas earlier than usual. Gift preparations start off as early as October; decorations are hung, and the Christmas vibe can already be felt even in most of the public areas as early as in November. Also, there are countless "fiesta" celebrations throughout the year dedicated to different saints in the Catholic religion."
Read Carroll's story: There's no straight line to success: Turning obstacles into opportunities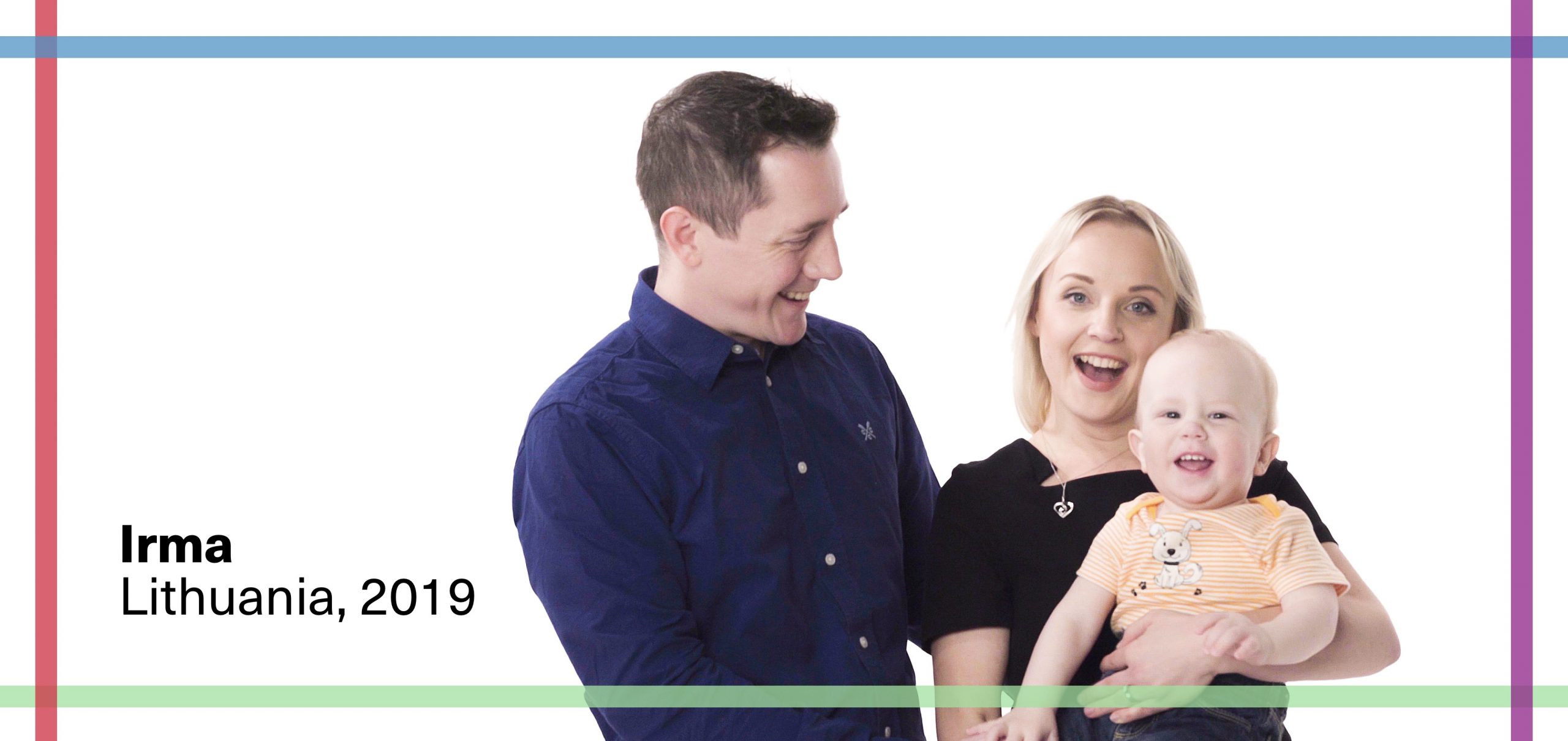 "I am so thankful to have my family around me so that we can share the special moments together. I am grateful I have been able to travel and see the world. I have learned so much from other cultures and made so many friends! I try to express my thankfulness by doing something nice and by showing respect to others or giving something to others. I did celebrate Thanksgiving in Canada last year, and many years ago with my Husband's family. Back home, our families get together at Christmas and Easter."

Read Irma's story: Positivity and planning: Finding happiness in Canada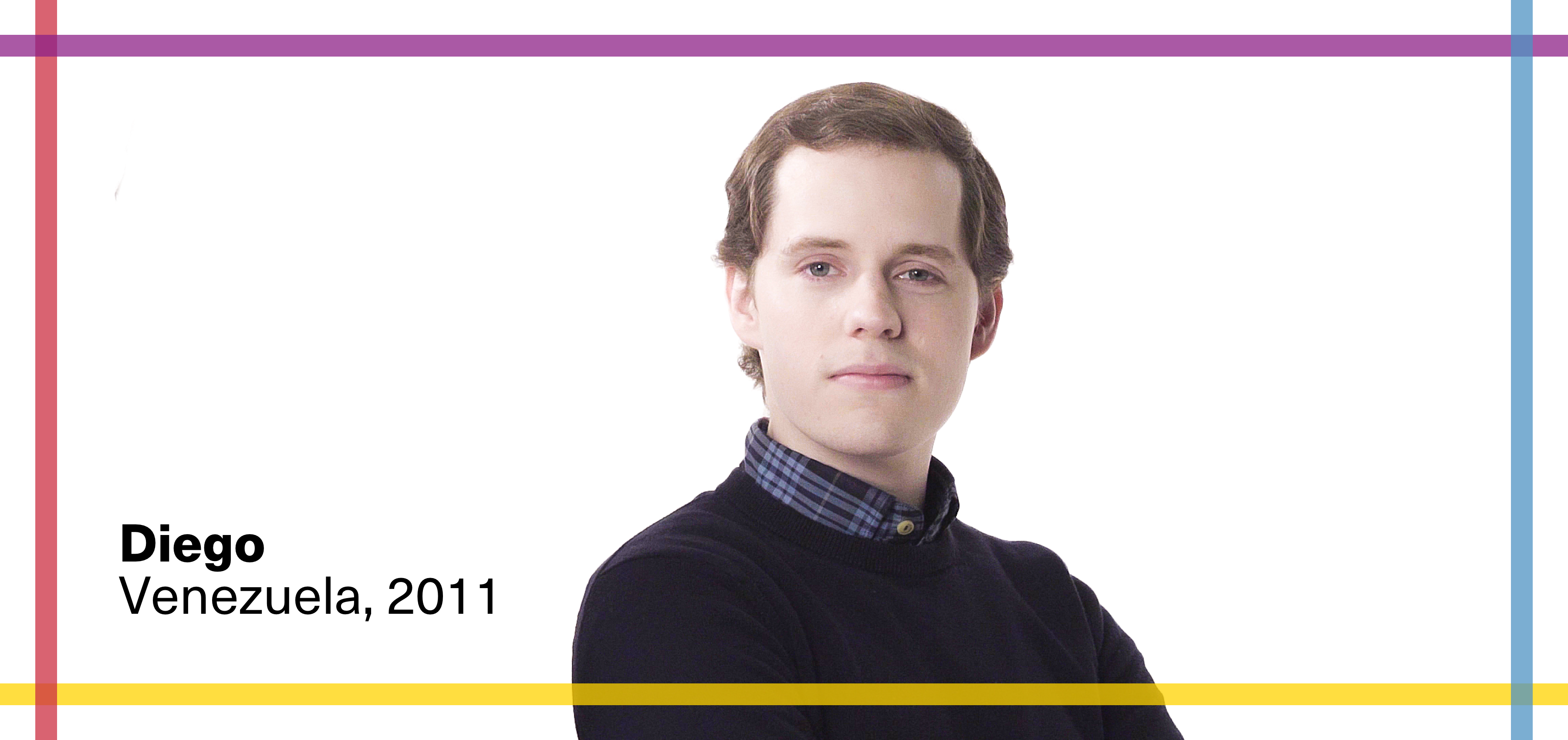 "Thankfulness is finding bliss in the simple pleasures of life, such as walking alongside a friend or lover on a beautiful day or eating your favourite ice cream in a cozy home. 
I am thankful for being able to do the work that I love and for having the chance to experience this world alongside my friends, family and my lovely wife. I express my thankfulness by being happy and not taking the things I have or the people I care about for granted. 
While it's not common for Venezuelans to celebrate Thanksgiving, my wife and I always use that day to get together with a few friends and cook a nice meal. Last year we made chicken filled with Spanish chorizo! In Venezuela, Christmas is the time we get together to celebrate life and our loved ones, so in spirit, it is very similar to Canadian Thanksgiving."
Read Diego's story: Studying in Canada and finding yourself along the way